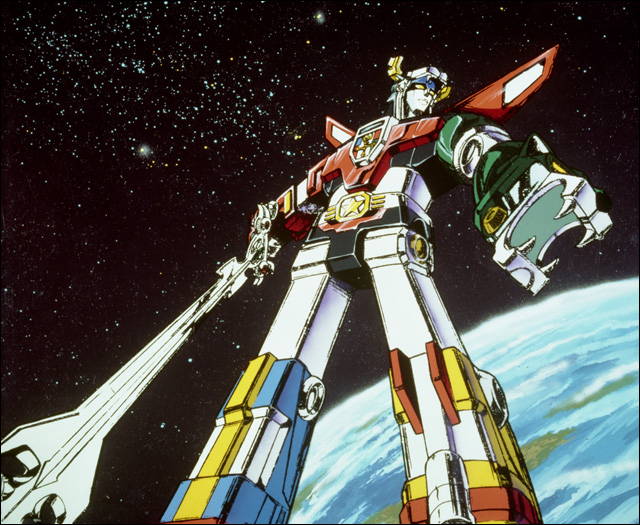 Are We One, or Many?
To kick off Asian Pacific American Heritage Month, Jeff Yang tackles the question, "Does it even make sense to talk about Asian Americans as a single group?" (The Voltron image will make more sense after you read the post.)
Wanted: Disgruntled Asian-Americans to Attack Affirmative Action
: Recently, anti-affirmative action crusaders unveiled three propaganda websites putting the call out for students who were rejected from big universities -- and each one featured an Asian face.
Culture Blaming and Stereotyping in the South Korean Ferry Tragedy
: Speculation about what exactly resulted in the
Sewol
ferry's tragic capsizing have led to a lot of racist conclusions about Korean culture.
Minya Oh: 'I Was Never Gonna Not Want To Listen To This'
: Minya Oh -- popularly known as New York City radio personality Miss Info -- was a music reviewer for
The Source
back in 1994, and recognized Nas' debut album
Illmatic
as an instant classic.
Pulitzer-Winning Journalist Jose Antonio Vargas on "Documented: A Film by an Undocumented American"
: Journalist/activist/filmmaker Jose Antonio Vargas was recently a guest on
Democracy Now
to talk about his film,
Documented
, which is opening in limited theatrical release.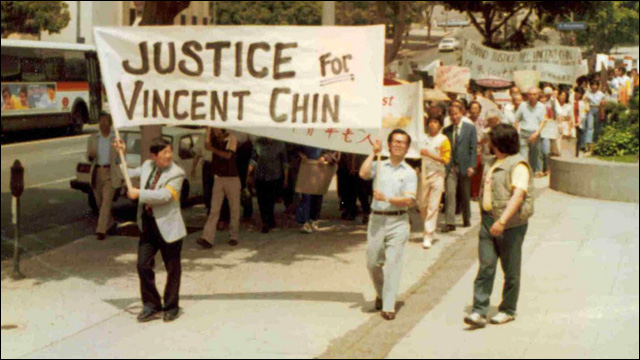 The Case Against Vincent Chin
: "I am less anxious about the threat from the Ku Klux Klan and skinheads than I am the possibility that an ordinary guy across the bar, with economic unease and too much booze, turn outs to be savage enough for violence."
Pretending racism doesn't exist won't make it go away
: Neal Rubin's
recent essay for Detroit News
: underplays race in a dangerous way. Jeff Yang intervenes, and starts a dialogue with Rubin.
Happy Asian American Pacific Islander Month...and BTW, the race aspects of the murder of Vincent Chin are no urban myth - AALDEF
: Rubin's article came just in time for AAPI Heritage Month. AALDEF's Emil Guillermo responds.
Why Is There No Pill For 'Asian Glow'?
: On enzymes, red face, and
Esquire's
terrible binge-drinking advice.
For California's sake, Irwindale needs to save its Sriracha plant
: This editorial argues that there's no need to drive business away from the city of Irwindale -- and possibly the state -- when hot sauce maker Huy Fong Foods is working toward a compromise.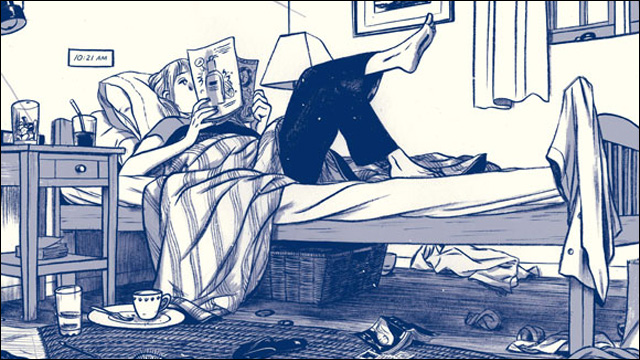 Eyeball Kicks: A Teen-Age Girl Summer
: Writer Mariko Tamaki and artist Jillian Tamaki share an excerpt from their new coming-of-age graphic novel
This One Summer
.
Maggie Q and Mekhi Phifer Talk Racial Typecasting in Hollywood
: Maggie Q and Mekhi Phifer co-star in the Hollywood adaption of the young adult book series,
Divergent
, and sit together to talk about the challenges for actors of color in Hollywood.
Books: Comic book author Marjorie Liu on the writing of superheroes
: Jee Yoon Lee, contributor to the "books" section of
Hyphen's
blog, interviews Marjorie Liu, author of the fantasy fiction series
The Hunter Kiss
.
First Listen: Kishi Bashi, 'Lighght'
: Get a preview of Kishi Bashi's second solo album,
Lighght
.
This Chinese-American trio describes their music as 'Kung fu Appalachian indie rock folk'
: Wu Force is a collaboration between three singer-instrumentalists, and describe their music as "kung fu Appalachian indie rock folk."