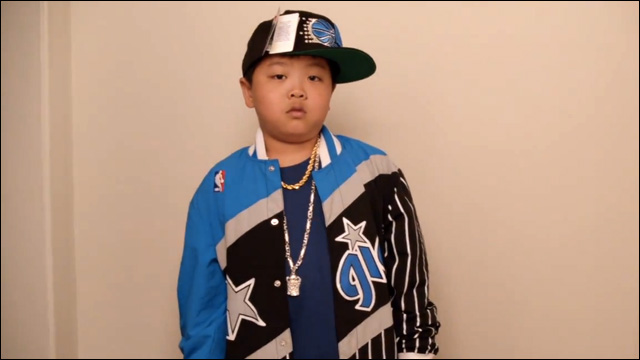 Author Behind ABC's Asian American Sitcom "Fresh Off The Boat" Will Not Apologize For Its Title
:
Fresh Off the Boat
is coming to ABC. Some people find the show's title offensive, but chef/personality Eddie Huang, who wrote the memoir on which the sitcom is based, is crusading to reclaim the term.
You'll Be Seeing More Asian-Americans On Network TV This Fall
: With at least five shows starring Asian Americans being picked up by major networks, the media landscape is changing.
The Revolution Will Be Televised
: "But given that some 40% of the rising tide of Millennials in the U.S. is African American, Hispanic, Asian American or some combination therein, it's not a luxury for showbiz to figure out how to reach this 'new mainstream' -- it's a necessity." Tao Jones' Jeff Yang on ABC's new lineups, media representation for people of color, and marketing.
David Henry Hwang: racial casting has evolved - and so have my opinions
: Acclaimed playwright David Henry Hwang explains why favoring white actors on stage is a bad business model – and publicly admits a secret about the
Miss Saigon
yellowface controversy for the first time.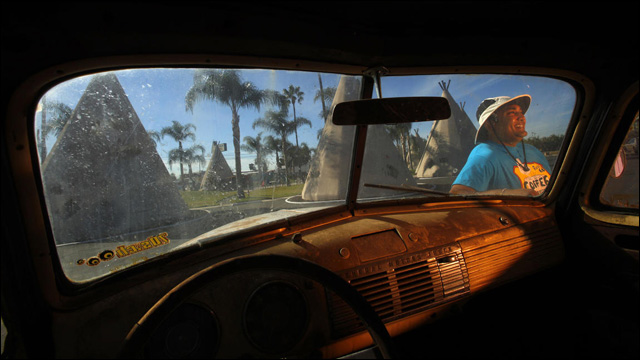 Motel operator is driven to keep Route 66 culture alive and kicking
: Kumar Patel grew up along Route 66, and now the 32-year-old entrepreneur has a hold of the Wigwam Hotel, a stop along the historic highway.
Toyota built Torrance into the second-largest home of Japanese Americans. Now, it's leaving
: The South Bay was home to a large Japanese population before WWII, and when Toyota came to Torrance, it became a magnet for several Japanese corporations. What will happen after Toyota's U.S. headquarters moves to Texas?
What It Was Like To Be A Kid In The Middle Of A Shameful Chapter In American History
: An photo of Joyce Nakamura Okazaki's face while she was in Manzanar was chosen for the 2001 republishing of Adams' book on the camp. She speaks to HuffPost about her memories of the camp.
As Salvation Army Moves Out, Another Piece of Bowery History Is Lost
: Once a shelter for homeless and mentally ill men, and then a community center for seniors in Chinatown, the Salvation Army's 10-story brick tenement building was sold for $30 million to developers who plan to turn it into a hotel and luxury condos.
Affirmative action amendment divides state's Asian Americans
: The
Los Angeles Times
looks at the movement that shot down California's SCA5 and the sudden backlash against affirmative action took mainstream Asian American political leaders by surprise.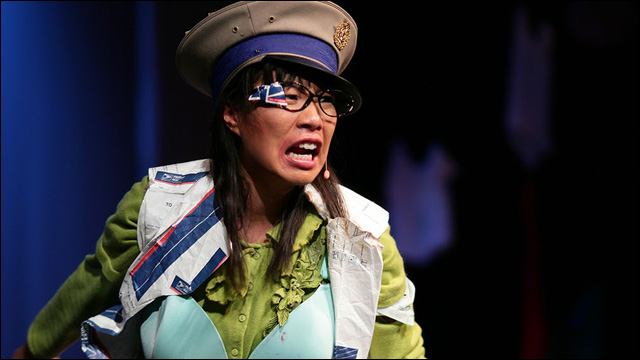 I Thought Being Miserable Was Just Part Of Being Chinese American
Kristina Wong on being Chinese American, navigating mental health issues, and touring
Wong Flew Over the Cuckoo's Nest
.
Mental Health Awareness Week: Top 10 Myths about Asian Americans and Mental Health
: In light of APA Heritage Month, here's a post demystifying some assumptions about Asian Americans and mental health.
Asian-Americans Are Successful, But No Thanks To Tiger Parenting
: Sociology professors Jennifer Lee and Amy Hsin talk to NPR about Asian Americans and academic success.
Seriously, Hipster Chefs Really Need to Stop Calling Their Non-Pho Dishes "Pho"
: Pho sandwich, pho nachos. Who would eat these, anyway?
The Asian American Womyn Project: We are here. We are strong. We are together.
"This project is dedicated to documenting the wisdom and knowledge of Asian American women activists, and building a just, loving community through the power of stories."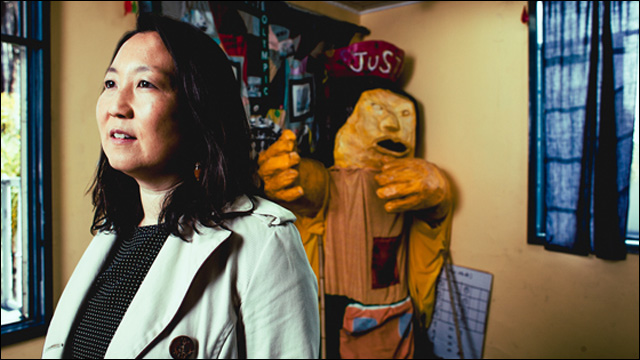 Alexandra Suh: The Labor Advocate Who Took on Urasawa
: Alexandra Suh, the executive director of the Korean Immigrant Worker's Alliance (KIWA), recently won a wage claim against Urasawa, a Beverly Hills sushi restaurant, is also profiled for
L.A. Weekly's
People 2014 issue.
Yuna Zarai: The Muslim Pop Star
: Singer-songwriter Yuna moved to L.A. from Kuala Lumpar three years ago, and is featured in
L.A. Weekly's
People 2014 issue.
Not my mother's world: No stereotypes for Olympian Julie Chu
: Julie Chu, a member of the 2014 U.S. Olympic Women's Ice Hockey team, talks about being raised by parents who made sure she didn't grow up restricted by stereotypes.
Behind Retired Green Beret Gene Yu's Heroic 2013 Unsanctioned Rescue of a Taiwanese Woman from Abu Sayyaf Terrorists in the Jungles of the Philippines
: Retired Green Beret Gene Yu recounts leading a 12-member mercenary group of Filipino special forces to successfully rescue a Taiwanese woman kidnapped by terrorists and taken to the Philippines.
Kishi Bashi: Holding A Mirror To Pop Music's Many Faces
: Indie-pop musician K. Ishibashi blends violin, electronics, and stylistic influences from multiple cultures and pop-music eras to create a unique sound. NPR's Steve Inskeep interviews the musician, who just released his second album,
Lighght
.