Fundraiser accepting donations for the family of Phuoc Hong Long Lam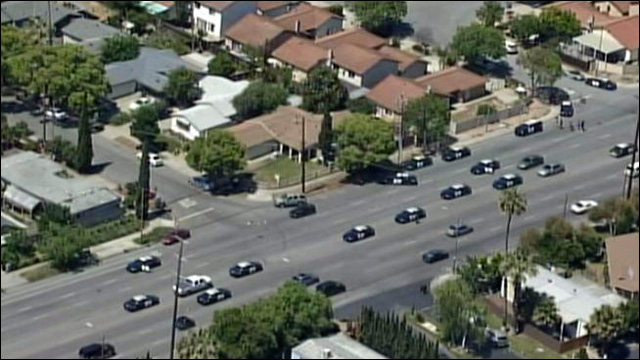 This is a tragic story out of the Bay Area, where a father was shot and killed in an apparent road rage incident in San Jose last week. Police are asking for the public's help in the investigation, and have also set up an online fundraiser accepting donations on behalf of the victim's family.
San Jose police raise nearly $45,000 to help family of road-rage victim
37-year-old Phuoc Hong Long Lam was gunned down on the road a few blocks from his home. After almost getting into a collision with another vehicle, Lam got out of his car to confront the other driver. According to police, that's when a passenger in the suspect's vehicle pulled out a gun and opened fire on Lam.
Lam would have turned 38 next week. He was the family's sole breadwinner. To help out his widow and family in their time of need, a group of San Jose police officers have set up a
webpage to collect donations
, and already raised over $70,000:
A group of San Jose police officers has raised nearly $45,000 so far in a fundraising drive to help the family of a man who was killed last week in an apparent road-rage incident.

Police released the name of the victim on Saturday as 37-year-old San Jose resident Phuoc Hong Long Lam. He was shot midmorning Tuesday near the intersection of Tully and Senter roads.

The victim was a hardworking bus driver who put in long hours seven days a week to support his family, according to the officers who are raising money.

Lam leaves behind a wife and two children, ages 7 and 4. The older child has severe autism. They have no other family in the United States, officers said.

The San Jose Police Department Homicide Unit is still looking for the silver Volkswagon Jetta involved in the incident. Anyone with information about the shooting can contact police at 408-277-4161 or leave a tip with Silicon Valley Crime Stoppers at 408-947-STOP (7867) or with
svcrimestoppers.org
.
To contribute to the fund for Mr. Lam's family, visit
YouCaring.com
, or checks can be sent to any Wells Fargo branch under the account number 1440267027.
More here:
San Jose Police Helps Raise Money for Family of Man Killed in Road Rage Incident