The family of Wen Hui Ruan want his murder treated as a hate crime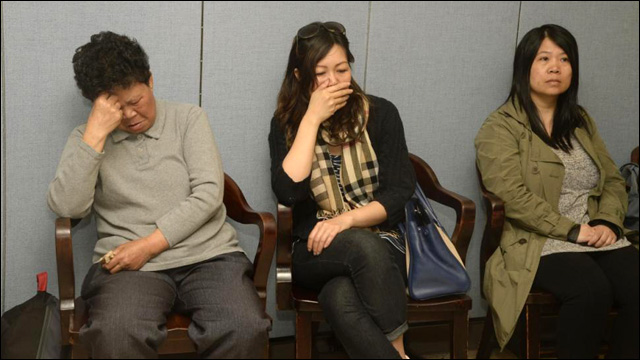 In New York City, an update on this awful case... Police have arrested and charged a suspect in the
brutal beating death
of a 68-year-old man in Manhattan's East Village on Friday night. According to investigators, the vicious sidewalk attack might have been an attempted robbery.
Arrest Made in Fatal Beating of 68-Year-Old
20-year-old Jamie Pugh was taken into custody and charged with murder, robbery and assault for the fatal attack on Wen Hui Ruan. Surveillance video of the incident shows Pugh approaching Ruan, yelling at him, and throwing him against a wall. He then punched and kicked Ruan in the head before walking away.
Mr. Ruan, a retired garment worker who lived around the corner from the attack, suffered a fractured skull and face after Pugh stomped on him at least three times. He died from his injuries the next day.
Police detectives took Pugh in custody based on a tip that he was in the neighborhood:
The Ninth Precinct detective squad, which covers the East Village, received a tip on Tuesday, not long after midnight, that the man they were looking for was in the neighborhood, the police said, adding that Mr. Pugh was taken into custody soon afterward.

Investigators believe that Mr. Pugh had sought to rob Mr. Ruan. In custody, Mr. Pugh did not give a statement to detectives, the police said.

The police have said Mr. Ruan was most likely identified as a vulnerable target for a robbery, but have provided no other details for why he was singled out. Mr. Ruan came to the United States from China 20 years ago. In his retirement he spent much of his free time playing Chinese chess on Mulberry Street. He lived on Avenue C, just around the corner and down the block from where he was attacked.

While prosecutors have charged Pugh with robbery, the family of Wen Hui Ruan say they want the murder charges to be elevated to a hate crime, for which he would face a possible sentence of life in prison without parole.
More here:
Chinese victim's family wants hate crime charges brought in New York City murder