4-year-old girl and her father were targeted because they are Asian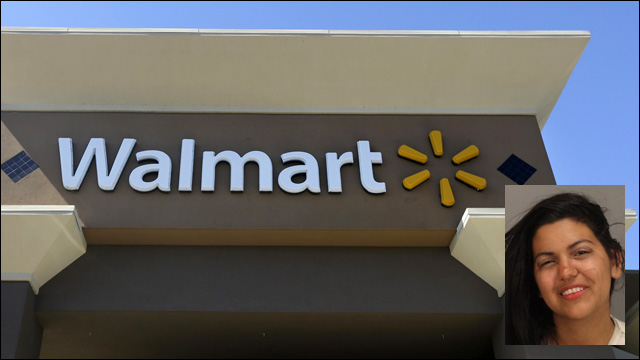 What the hell? This week in San Jose, a woman was arrested and faces hate crime charges after assaulting a 4-year-old girl and her father with a tire iron at a Walmart. Authorities say the attack was racially-motivated, and the victims were targeted because they are of Asian descent.
San Jose: Woman in Wal-Mart child attack targeted Asians, prosecutors say
20-year-old Maria Garate, who is described as a transient, faces one charge each of attempted murder and one count of assault with a deadly weapon -- both with hate crime enhancements -- after attacking a young Asian girl and her father while they were shopping at a Walmart store in East San Jose on Tuesday.
Garate reportedly approached the girl and hit over the head, then hit her father when he got in the way. According to prosecutors, the attack was "premeditated, willful and deliberate" and the victims were indeed targeted because they're Asian:
The episode was reported just before 11 a.m. Tuesday as the young girl and her parents were shopping when police say Garate approached the child and hit her over the head with a blunt metal object that was initially described as a crowbar but is now listed by prosecutors as a lug nut wrench or tire iron. Garate allegedly tried to hit the girl a second time but her father got in the way and was hit instead.

Garate was soon detained by Wal-Mart security personnel until San Jose police arrived to arrest her. The girl was taken to the hospital and is now at home recovering, Spain said.

Thank God that girl is okay.
The district attorney declined to speculate if mental health issues might have played a role in Garate's actions, but there is apparently enough evidence to prove that this was indeed an anti-Asian hate crime.
More here:
Woman charged with hate crime in SJ Walmart crowbar attack