New cop drama premieres tonight on TNT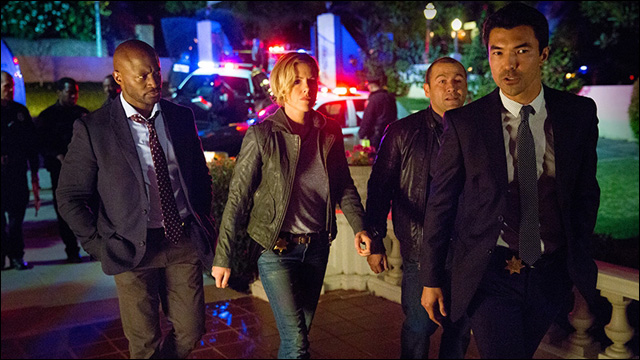 It's a scientific fact that Ian Anthony Dale is one of the most handsomest dudes on television. If you're interested in conducting more research on this scientific fact, then you'll be interested to know that Mr. Dale is in the new cable detective drama
Murder in the First
, which premieres tonight on TNT.
Created by Steven Bochco,
Murder in the First
, follows a pair of San Francisco homicide detectives, Terry English and Hildy Mulligan, as they investigate two seemingly unrelated murders. The mystery deepens, however, when they find both murders have a common denominator in a Silicon Valley wunderkind. The show follows the investigation over the course of one 10-episode season.
Ian stars as Hildy and Terry's superior in the homicide unit, Lieutenant Jim Koto, who is described as "an all-business lieutenant with movie-star good looks and a Stanford degree. He's no-nonsense, clear-thinking and never one to jump to conclusions. Koto is always diplomatic and the ultimate professional, but he possesses a caring heart."
Here's the series
trailer
:
Murder in the First
airs Mondays at 10/9c on TNT.