New medical drama airs Tuesday nights on NBC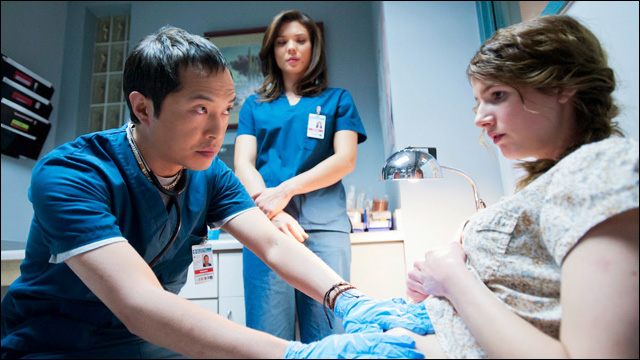 Forgot to mention this last week, but one of my favorite actors is on a new TV show...
Ken Leung
is in the starring cast of
The Night Shift
, the new medical drama on NBC. The show follows an irreverent team of men and women who work the toughest and wildest cases -- the night shift -- at San Antonio Memorial Hospital.
Ken plays
Topher
, "a quick-witted free spirit who knows how to manipulate the system in his favor. He will do whatever it takes to save a patient's life... and keep his best friend TC out of trouble." I've been a fan of Mr. Leung for years, and it's great to get a chance to see him regularly on the TV again.
The series premiered last week, but the pilot episode is available online:
The show's cast also includes
Jeananne Goossen
as Krista, "a skilled surgical resident with something to prove."
The Night Shift
airs Tuesday nights, 10/9c on NBC.