Seth Rogen and James Franco are journalists enlisted to assassinate the North Korean dictator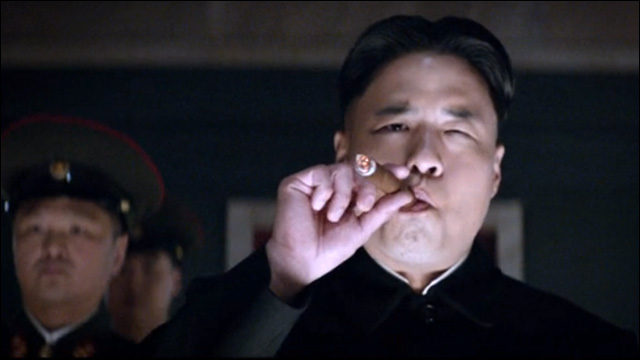 Aaaaand here's the first teaser trailer for
The Interview
, starring Seth Rogen and James Franco. The movie also stars our good friend Randall Park... as none other than Kim Jong-Un, dictator of North Korea. Yup.
Franco and Rogen play a celebrity talk show host and producer who score the interview of a lifetime with Kim Jong-un. When they are approached by the CIA and asked to kill the elusive North Korean dictator, they become the least qualified men ever to carry out an assassination plot.
Take a look:
It looks... interesting. This has large potential for all sorts of things to go wrong. It could be tasteless as shit. It could be hilariously awesome. I will reserve judgement for now. As I've said before, Randall is my dude, and I will ride for him all day, every day. At the very least, this film is a tremendous opportunity for him.
The Interview
opens in theaters on October 10. Fingers crossed.
More here:
From North Korea With Love: Seth Rogen and James Franco Star in First Trailer for 'The Interview'