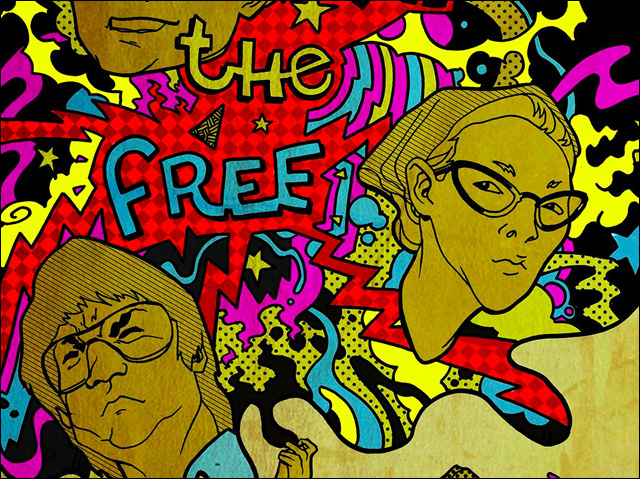 Folk Hero: Remembering Yuri Kochiyama Through Grassroots Art
: "It is up to us to fashion our history. Tomorrow's canon is stored in our drawers, hard drives, and minds. This tribute contains just a few artifacts from a range of artists and organizers who have been impacted by Yuri Kochiyama. It is an exhibition of the people. It is a museum of us."
Because of Yuri
: 18 Million Rising is curating a Tumblr featuring a wide array of moving personal stories, reflections and remembrances about the powerful life and legacy of activist Yuri Kochiyama.
VIDEO: Eddie Huang on Why Fresh Off the Boat Uses Racial Slurs
: Eddie Huang won't back down from using racial slurs like "chink" in the show's pilot because, in his words: "...that was the word that was said to me, and there's no other word that will get the reaction that that word got out of me."
What It Means To Star On Network TV's First Asian American Family Sitcom In 20 years
: Randall Park on his upcoming role as the dad in the first Asian American family network sitcom in 20 years,
Fresh Off the Boat
.
Santa Barbara rampage: San Jose victim posthumously cleared of 'candle theft'
: In a conciliatory gesture to a grieving family, authorities are dismissing a criminal complaint over "stolen candles" against Isla Vista stabbing victim Cheng Yuan "James" Hong, which stemmed from a bizarre January spat with roommate and eventual mass murderer Elliot Rodger.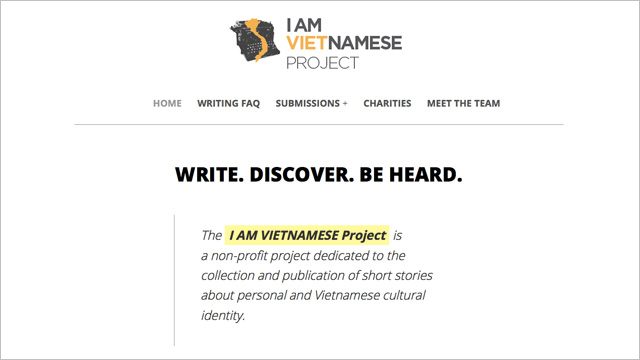 I Am Vietnamese Project
: The I AM VIETNAMESE Project is a non-profit project dedicated to the collection and publication of short stories about personal and Vietnamese cultural identity.
How The Asians Did Not Become White
: UCLA law professor Eugene Volokh thinks
Asians have become white
based on shoddy analysis of Google's workforce statistics. Seriously. Scot Nakagawa debunks Volokh's claims, pointing out "so many things wrong with this that I can hardly think where to begin."
No, Volokh: Asian is not the new White
: Another response to Volokh's recent claim that "the Asians" are actually white, and a call for us to be more careful about how we read statistics.
Spelling Bee Twacism, A Letter of Thanks
: What happens when racists go on Twitter? TWACISM.
There Are No Asian-Americans In The Cabinet For The First Time Since 2000
: The resignation of Veteran Affairs Secretary Eric Shinseki means that for the first time in fifteen years, since the Clinton administration, there will be no Asian American members of the president's Cabinet.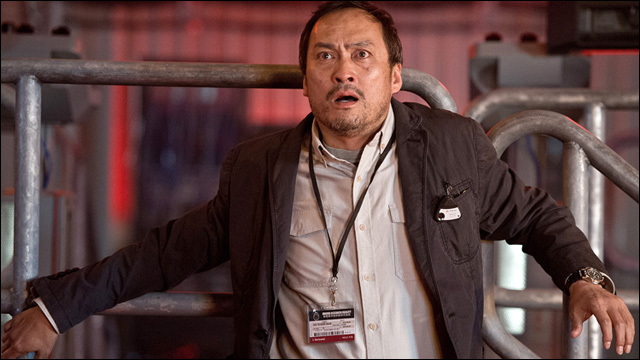 He's in every action movie -- but not for long: Meet the Expendable Asian Crewmember
: From
Godzilla
to
X-Men
to
Total Recall
, why does every blockbuster need a single Asian guy to kill off? -- You
know
the answer.
How Miss Info Became Hip-Hop's Ultimate Insider
: Today, Minya Oh, aka Miss Info, is the linchpin of Hot 97, rap's most influential radio station. Getting there only took twenty years.
Arthur Chu: 'Jeopardy!' Villain Turned Cultural White Knight
: Arthur Chu gained public visibility after he won
Jeopardy!
eleven times and pissed off a lot of people with his aggressive game theory strategy. Since then, he's become a voice for social justice within the nerd community.
Chef David Chang Explains Why Yelp Probably Won't Lead You to Your Favorite Burrito
: Chef David Chang, who served as a scout for FiveThirtyEight's search For America's Best Burrito, explains why burritos are one of the foods he's still excited about and why Yelp reviewers are like armchair investors.
AABG Interview with Yuji Okumoto and The Nerds Of Color
: The Nerds of Color's
HARD NOC Life
interviewed Stephen Dypiangco, Patrick Epino and Yuji Okumoto -- best known as Chozen from
The Karate Kid Part II
-- about their action/comedy webseries project
Awesome Asian Bad Guys
.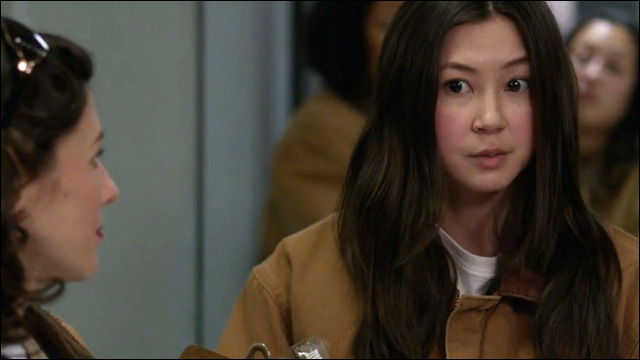 OITNB's New Asian Character Could Be Groundbreaking
: Season two of the hit Netflix series
Orange Is The New Black
introduces a new Asian American character, Brooke Soso, played by Kimiko Glenn.
Shock value: How Aamer Rahman's 'reverse racism' joke saved his career
: Aussie comic Aamer Rahman talks about his runaway YouTube hit, why teachers are using his video and how his 'police-related activity' means he won't be touring the United States anytime soon.
Meet The Socialist Who Championed Seattle's $15 Minimum Wage
: Kshama Sawant, the newly elected socialist on the Seattle City Council, is the most ardent backer of the city's dramatic $15 minimum wage hike.
11-Year-Old Makes An Unbreakable, Spill-Proof Cup For Her Ailing Grandfather
: When Lily Born noticed her grandfather, who suffers from Parkinson's, was spilling his drinks, she decided to design him a better cup. The young entrepreneur is now selling her product on Kickstarter.
The Story of Ranger Gabriel in Yosemite National Park
: Gabriel Lavan-Ying is an eight-year-old from Gainesville, Florida with Ehler's Danlos Syndrome. Last week, with the help of the Make-A-Wish Foundation and Yosemite National Park, Gabriel got his wish to be a park ranger.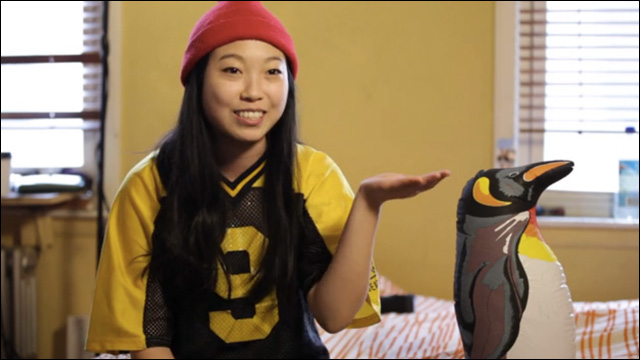 Mash-Up Music: The Mash-Up Americans Presents Awkwafina
: Nora Lum, aka the rising rap phenom Awkwafina, sat down with The Mash-Up Americans to discuss who she is, how she does, and why hapas are so hot. Also, rapping about queefs and her vag.
Born Confused' & 'Bombay Blues' Author Tanuja Desai Hidier on What ABCD Means to Her
: Writer and singer-songwriter Tanuja Desai Hidier talks about what the term ABCD, or "American Born Confused Desi," means for her own cultural identity and creative process.
Millennial YouTube Star Michelle Phan's Keys To Success
: What is YouTube superstar and make-up guru Michelle Phan's advice on how to become successful? Think of life as the ultimate road trip.
Catching Up With Gingger Shankar and Nicholas Bruckman on "Sunday Bloody Sunday"
:
Paste
magazine interviews film producer Nicholas Bruckman and composer and musician Gingger Shankar, a couple who collaborated to make a video for Shankar's cover of a U2 classic.
The Jazmin Sisters: a Chinese-American R&B Foursome
: Meet the Jazmin Sisters -- Nadia, Felicia, Celia and Daria -- who are bringing the smooth, feel-good vibes of '90s R&B to your summer 2014 playlist.