But it all depends on where LeBron James is going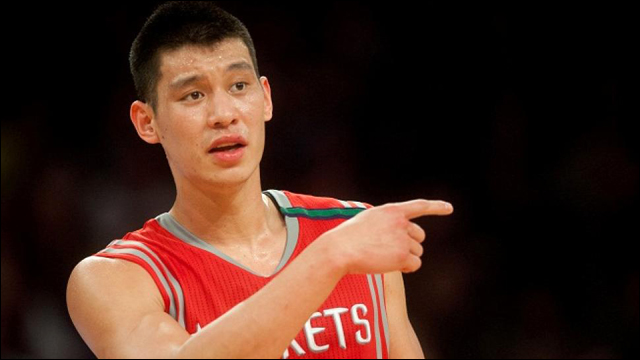 Rumor has it,
Jeremy Lin
is going to the 76ers. At least, there is reportedly a deal in place that could send your favorite Asian American point guard to Philadelphia. But it all depends on some big moves by some big names.
Source: Sixers and Rockets Agree In Principle To Jeremy Lin Deal
According to
Liberty Ballers
, the Rockets have agreed on a deal that will send Jeremy Lin and at least one first-round draft pick to the 76ers, in exchange for taking on Lin's $14.89 million salary and $8.37 million cap hit.
But first, we need to know what LeBron is going to do.
Houston is trying to free up cap space to sign a massive deal with Chris Bosh, if he should leave the Miami Heat, and shedding Lin from the Rockets roster would be easiest way to make that happen. The organization has already
made it tactlessly clear
that keeping Jeremy around is not a priority.
However, all of this actually hinges on LeBron James, as the NBA patiently waits to find out where he's going to play next season. (The money is currently on Cleveland.) If LeBron leaves the Heat, so goes Bosh, who will sign that deal with the Rockets, who will send Jeremy to Philadelphia.
So... let's see what happens.
More here:
NBA roundup: 76ers agree to acquire Jeremy Lin