Based on the life and career of the first Chinese American movie star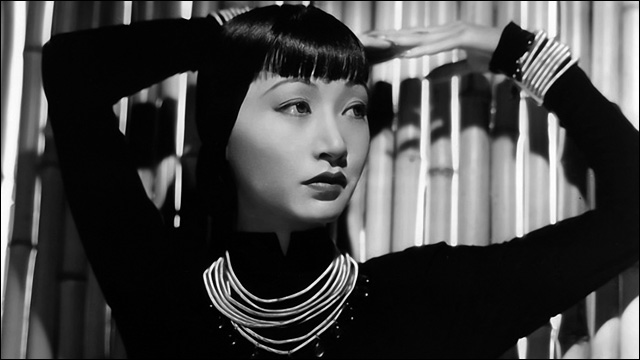 Some interesting movie news... Chinese actress/singer Fan Bingbing, most recently seen as the mutant Blink in
X-Men: Days of Future Past
, is reportedly in talks to star in a biopic about legendary screen icon Anna May Wong, the first Chinese American movie star.
Anna May Wong Biopic Planned at Fundamental Films
According to
Variety
, Shanghai-based Fundamental Films is developing
Dragon Lady
, based on the life and career of the Asian American silent era star. Jonathan Keasey and Brant Boivin are writing the script, which will recall Wong's poverty-stricken upbringing in downtown Los Angeles and her rise to fame in Hollywood.
Wong rose to fame with her role in 1924's "Thief of Bagdad" with Douglas Fairbanks, but her career was plagued by offers to play negative stereotypes of Chinese females and was limited by American anti-miscegenation laws that prevented her from sharing an on-screen kiss with a person of another race. She appeared in "Daughter of the Dragon," "Daughter of Shanghai," and, with Marlene Dietrich, in Josef von Sternberg's "Shanghai Express."

Wong grew up in a poor neighborhood in downtown Los Angeles. She has a star on the Hollywood Walk of Fame and is depicted in the the Four Ladies of Hollywood statues at La Brea and Sunset along with Dolores del Río, Dorothy Dandridge and Mae West.

It's interesting that it's going to take Chinese producers and a Chinese star to bring this story to the screen, considering that so much of Anna May Wong's career was marked by frustration over the limited roles available to her as an Asian American actress in Hollywood. Some things really haven't changed.
More here:
Fan Bingbing In Talks To Star In Anna May Wong Biopic