Leading man in such films as The Crimson Kimono, Flower Drum Song and Bridge to the Sun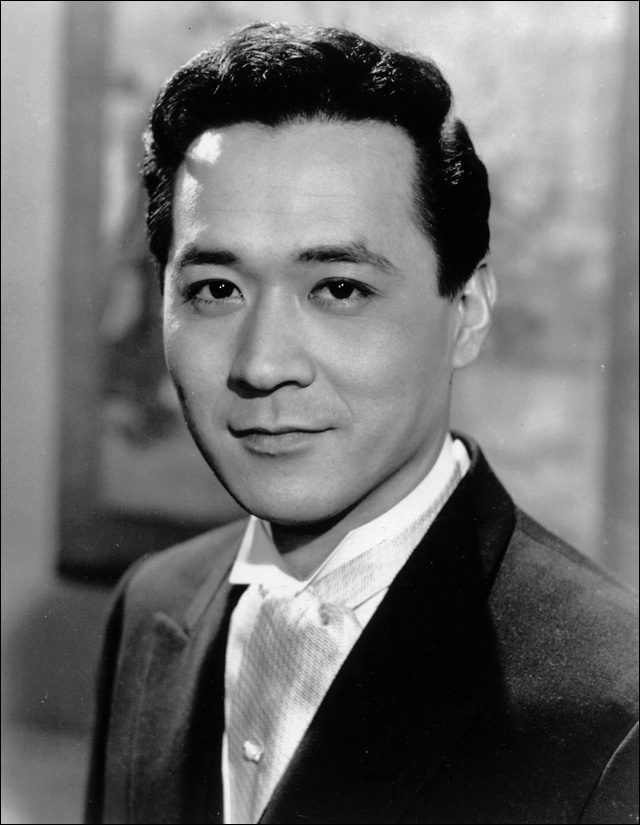 Sad news. Pioneering Asian American actor James Shigeta, who was a leading man in such films as
The Crimson Kimono
,
Flower Drum Song
and
Bridge to the Sun
, died Monday in Los Angeles. He was 85.
James Shigeta, Top Asian-American Actor of Early '60s and 'Die Hard' Co-Star, Dies at 81
Handsome and charming, Shigeta was one of the first prominent Asian American actors. He made his film debut in 1959 starring as a detective caught up in a love triangle in Samuel Fuller's
The Crimson Kimono
, kicking off a solid two-year run of film roles, including
Walk Like a Dragon
(1960),
Cry for Happy
(1961) and
Bridge to the Sun
(1961). He won a Golden Globe Award in 1960 for "Most Promising Male Newcomer."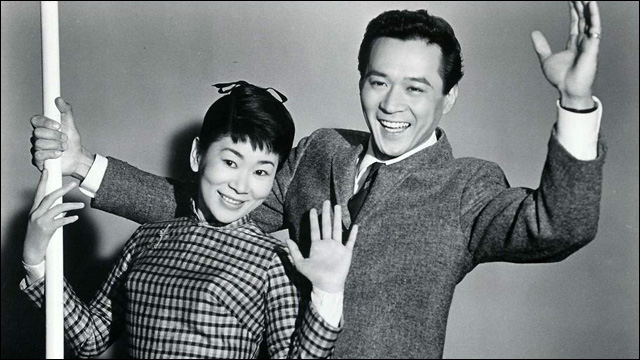 Shigeta is perhaps best remembered in my household for his starring role in the 1961 feature adaptation of Rodgers and Hammerstein's hit Broadway musical
Flower Drug Song
, leading an all-Asian cast that included Nancy Kwan, Miyoshi Umeki and Jack Soo. It's super-cheesy, but it's one of my favorite movies ever.
Shigeta later had recurring roles on the 1969-72 CBS drama
Medical Center
and appeared on episodes of
Hawaii Five-0
,
Perry Mason
,
Mission: Impossible
,
Ironside
,
Kung Fu
,
S.W.A.T.
,
Streets of San Francisco
,
Little House on the Prairie
,
The Love Boat
,
Airwolf
,
Magnum, P.I.
and more.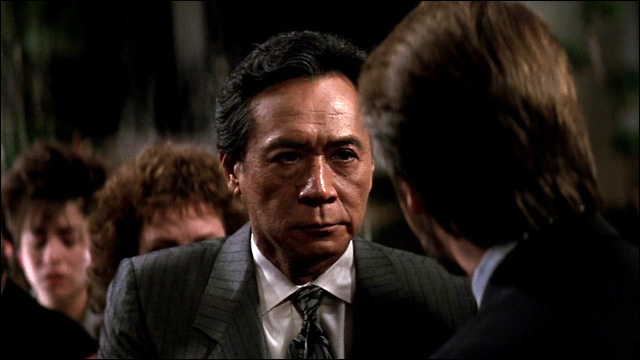 Action movie fans will remember Shigeta as Takagi, the ill-fated chief executive of the Nakatomi corporation in 1988's
Die Hard
. Most recently, he appeared in the 2009 indie romantic comedy
The People I've Slept With
.
Rest in peace, Mr. Shigeta. You were trailblazer.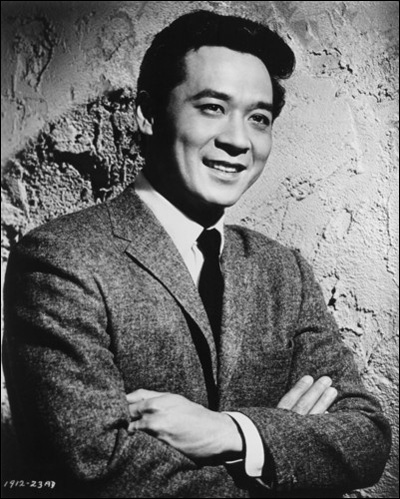 More here:
James Shigeta, Star of 'Flower Drum Song' and 'Die Hard' Co-Star, Dies at 81
CORRECTION: This post has been edited to correct James Shigeta's age. According to a family member, he was born in 1929 and was 85 when he passed. Some movie sites list his year of birth as 1933.