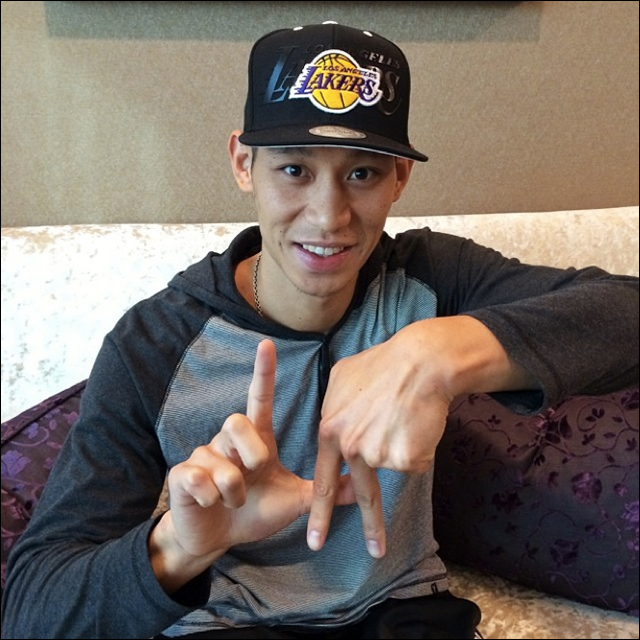 Jeremy Lin, via Instagram
: "Thank you to Houston fans, media, Rockets staff, coaches and teammates for the last 2 years! Sad it never went, or ended, the way I had envisioned it to, but God always has a perfect plan and I'll forever cherish that chapter of my life. Im SO blessed to join the Lakers and cant wait to get started!!! #purpleandgold #calikid"
Asian Americans Celebrate Jeremy Lin's Trade to the L.A. Lakers
: Jeff Yang on Jeremy's escape from the Houston Rockets, and why, as an Asian American fan, there's a lot to love about this move.
Jeremy Lin Helps Usher Lakers into Life of More Modest NBA Reality
: On why Los Angeles' acquisition of Jeremy Lin makes good business sense, meshing well with the Lakers' massive global brand.
Why I don't hyphenate Chinese American
: "Language matters. Words are expressions of power and identity. And even something as trivial as punctuation can say a lot about what it means to become American."
Serve the People at the Bottom: Yuri Kochiyama
: Yuri's indefatigable effort to build solidarity among all activists and oppressed people is what many will likely see as the hallmark of her legacy.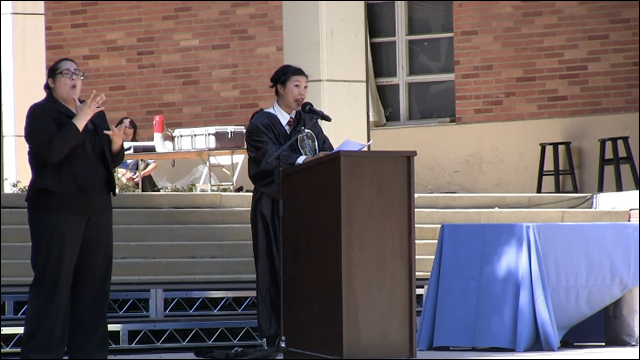 For Asian-American Men, A New Definition of Sexy
: Our friend Kristina Wong recently gave a commencement address at UCLA's Asian Pacific Islander graduation, where she issued a challenge to Asian-American men: "Are you going to be the new face of sexy?"
You May Not Know About The First Chinese Americans, But You Should
: From immigration to exclusion to success, here are some important early Chinese American figures and events you should know about.
O.C. now has third-largest Asian American population in nation - Los Angeles Times
: Over the course of a decade, the number of Asian Americans living in Orange County increased 41%, changing the face of cities from Anaheim to Irvine.
How Pacific Islander Students Are Slipping Through the Cracks
: A May report released by the ACT found that less than one in five Pacific Islanders who took the ACT met the scoring benchmarks. Another report from a different nonprofit finds that only 18 percent of PI adults have a bachelor's degree. Why and how are PI students slipping through the cracks?
Asian-American Leadership Programs Tackle The 'Bamboo Ceiling'
: Asian Americans face a so-called "bamboo ceiling" when it comes to career leadership positions in the workplace. Leadership programs are attempting to tackle the lack of Asian Americans in leadership roles.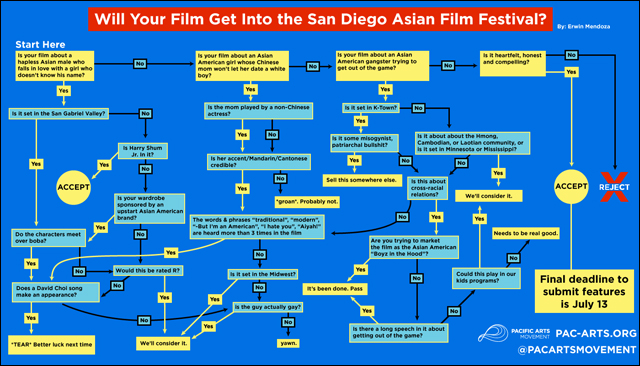 Will Your Film Get Into the San Diego Asian Film Festival? (FLOWCHART)
: With their submission deadline for the San Diego Asian Film Festival just around the corner, our friends at Pacific Arts Movement put together his handy (and hilarious) flow chart. If you've ever been involved in Asian American film festival programming, you'll get a kick out of this.
Why Is American Girl Rebranding Their Historical Line Without An Asian Doll?
American Girl recently announced that it would discontinue four "friend" dolls in their line of historical dolls and story books, including Chinese American Ivy Ling, the only Asian doll. Is American Girl telling girls that Asian Americans don't matter?
If the Padres want a better ball club, Kim Ng should be their next GM
: If Kim Ng is the next general manager of the San Diego Padres, she will be the team's first general manager, and, as this Yahoo sports article suggests, the team might actually improve.
'Jeopardy!' champ Arthur Chu tells us how to beat the SATs
: A few years before he became infamous for his winning-streak on
Jeopardy!
, Arthur Chu was an SAT-prep instructor. He gives students tips for their exam.
Hari Kondabolu and Alex Edelman in Conversation
: Comedians Hari Kondabolu and Alex Edelman have a long conversation about their craft for
The Believer
.