"The word is you are a cool cat."
In observance of actor James Garner's passing, here's a clip from the 1969 movie
Marlowe
with Garner as the titular sleuth, getting paid a visit by Bruce Lee, who died 41 years ago today.
Opinion: Yellowface staging of 'Mikado' has to end
: Jeff Yang on why sticking to tradition is not a valid excuse for yellowface in productions of Gilbert & Sullivan's
The Mikado
.
How 'Ching Chong' Became The Go-To Slur For Mocking East Asians
: If you're of East Asian descent, you've probably heard it before: "ching chong." Where did it come from, anyway? NPR's Code Switch digs up the origins, which trace as far back as the late 1880s.
Model Minority Rage: Why the Hulk Should Be an Asian Guy
: Captain America is black. Thor is a woman. The ideal Bruce Banner is a cuddly teddy bear, an adorkable loser, likable in a wussy kind of way. He's totally harmless -- until he isn't. Arthur Chu on why he thinks the Hulk should be an Asian guy
A Handy Template for Online Trolls
: Anyone who has ever read the comments of an internet article is familiar with the ubiquitous troll. Jeff Yang, who is received his fair share of trolling, has written up a handy template for "a simple template that they can use to instantly post the perfect incoherent blurt of hate-filled rage."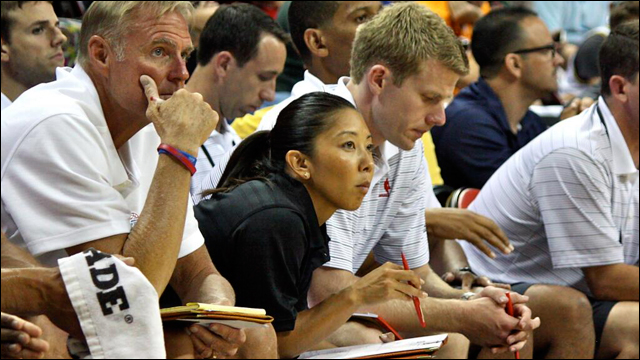 CLIPPERS' NAKASE BREAKING BARRIERS
: Natalie Nakase was the first head coach in Japanese men's professional basketball and the first Asian American to play in the National Women's professional basketball league in the United States. She's now an assistant coach for the Clippers at NBA Summer League, and just might one day be the first woman to coach an NBA team.
The Struggle to Love to Struggle WITH Love
: Working through a rough year, two twentysomething activists have begun a transformative journey to better understand how to root their movements in love.
Will HBO Give Platform to Racist Australian Brownface 'Mockumentary'?
Jonah from Tonga
is an Australian 6-part "mockumentary" about a 14-year-old misfit "from Tonga" living in Australia. He's played by a white dude in brownface. Do we even need to explain why this is f*cked up?
"Mohammed Raghead" and Fighting the Anti-Turban Bias that Plagues Our Land of Liberty
: A 2005 training document for the NSA used the name "Mohammed Raghead," further proof that mainstream representation of turbaned individuals cultivates fear and hatred. The Sikh American Legal Defense and Education Fund seeks to demystify this fear of the turban with a PSA.
Take this Ring -- But Keep Your Name
: Much to the disapproval of the lady working at the county clerk-recorder's office, Sylvie Kim does not plan on taking her partner's last name when she gets married. Here's why.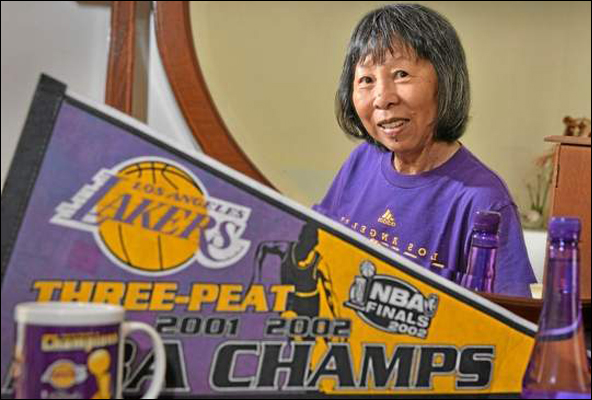 Lakers' Jeremy Lin offered a room at Redondo Beach woman's home through Craigslist
: Meet the Redondo Beach mom (and huge Lakers fan) who offered the team's newest point guard a place to stay in her home when he arrives in Los Angeles. Just being hospitable.
Sriracha Factory Saga Blamed on Faulty Science
: It looks like the City Council of Irwindale, California used bad science to create its case against Huy Fong Foods, the manufacturer of Sriracha.
LA schools: California 'English learner' tests incorrectly label bilingual kids
: Every day for the past five years, Arianna Anderson has been put into ESL courses. The problem? She speaks English fluently. How she and many other bilingual children are mislabeled in school.
Parents Come Out To Support LGBT Kids In Multilingual Ads
: The Asian Pride Project and the National Queer Asian and Pacific Islander Alliance have created a series of multilingual PSAs featuring Asian American parents expressing support for their LGBTQ children.
Proof that UCLA's race-blind holistic review admissions is inadequate for campus diversity
: A UCLA professor recently said that UCLA's post-Proposition 209 holistic review was actually race-based, thus accusing the university of breaking state law. Jenn Fang of Reappropriate downloaded the dataset of findings and sees that this conclusion just doesn't hold up.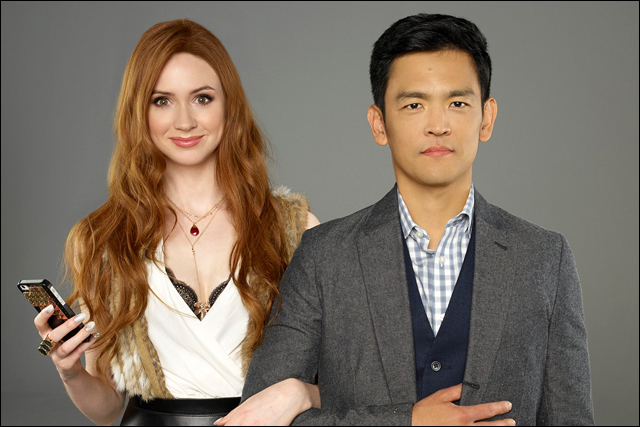 Star Trek's John Cho breaks barriers as romantic lead: 'I would call this revolutionary'
: "Asians narratively in shows are insignificant," says John Cho, who plays the romantic lead in the upcoming ABC comedy series
Selfie
. "So to be in this position... is a bit of a landmark."
Rogue Sport Lacks Sand but Has Style and Speed
: Since the 1930s, Chinatown inhabitants have been laying nine-man, an intense street version of volleyball. It is now a cult sport played by Americans and Canadians of Chinese descent, featuring in the documentary
9-Man
.
On Illustrating Asian Characters
: Sonny Liew, illustrator of
The Shadow Hero
, the new graphic novel about the first Asian American superhero, writes about representing Asians in comics.
Advice to Aspiring Comic Book Creators
: For anyone considering a career in comics, award-winning graphic novelist Gene Luen Yang of
The Shadow Hero
and
Boxers & Saints
, has a list of handy tips for you.
'The Walking Dead' Star Steven Yeun Talks 'I, Origins' And Grounding Sci-Fi In Reality
: Actor Steven Yeun dishes on his first indie film role, his preparation process and the surprising similarities between the sets of
I, Origins
and
The Walking Dead
.
A Picture of Us
: Asian American Writers' Workshop's Mia Kang interviews writer/director J.P Chan about his first feature film
A Picture of You
and casting Asian American actors in lead roles.