24-year-old Xinran Ji was assaulted and struck by a "blunt force object"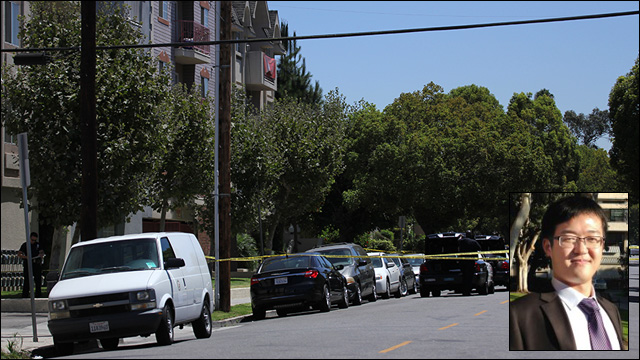 Tragic news out of Los Angeles, where a Chinese graduate student at the University of Southern California was found dead in his apartment after being assaulted while walking home a few blocks from campus.
USC says grad student found dead was attacked near campus
24-year-old engineering student Xinran Ji was walking home from an off-campus study group when he was attacked by three suspects. According to police, he was struck by a "blunt force object."
Ji apparently managed to make it back to his fourth floor apartment, leaving a trail of blood. His roommate found him dead on Thursday morning.
According to Lt. Andy Neiman, an LAPD spokesperson, Ji was walking home from a study session at approximately 12:45 a.m. when he was assaulted and struck with a blunt force object in the street near 29th Street and Orchard Avenue. An unidentified associate discovered Ji, who had managed to make it back to his apartment after the assault, and called the police.

Neiman said the police have information that at least three suspects were involved but, so far, none have been identified and no description was available. A DPS crime alert identified the vehicle as a "dark colored compact sedan."

The motive of the crime and the connection between the suspects and the victim is still under investigation. Police are gathering security footage from the area. According to investigators, they are searching for a dark colored compact sedan. Anyone with information about the attack is asked to call the LAPD.
More here:
Graduate student found dead in City Park Apartments