20-year-old guard attempting to be the second Japanese player to make an NBA roster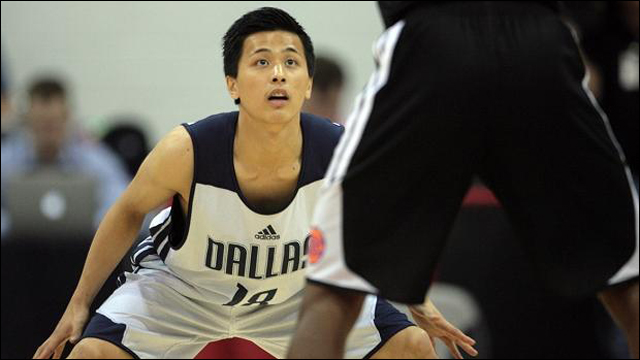 Basketball fans, keep your eye on this cat Yuki Togashi. The 20-year-old 5-foot-7 point guard from Japan has been turning heads and quickly becoming a fan favorite at NBA Summer League.
Togashi Turns Heads at Summer League
Togashi, a top player for the bj league's Akita Northern Happinets, was invited to the Dallas Mavericks' tryout camp earlier this month, and made his Summer League debut with the team last week in Las Vegas, where the crowd has apparently been going crazy for him.
Here's a short
video
of some Togashi highlights:
The crowd has reportedly gotten into the habit of chanting "Toga!" every time Togashi touches the ball. I suppose there are worse things that a crowd can yell at the only Asian player on the court.
But does Togashi have a shot of actually making it into the NBA? If so, he would become only the second Japanese national to earn a spot on an NBA roster, after Yuta Tabuse played for the Phoenix Suns in 2004. Good luck, Yuki!