"I'm a huge fan of bacon and craft cocktails (preferably, both simultaneously)."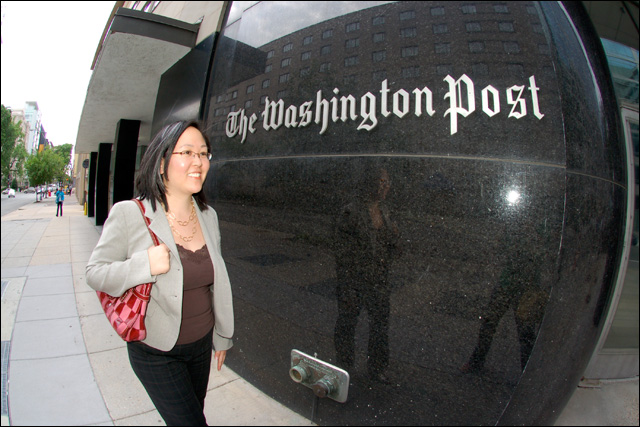 What's up, everybody? You know what time it is. It's time to meet the
Angry Reader of the Week
, spotlighting you, the very special readers of this website. Over the years, I've been able to connect with a lot of cool folks, and this is a way of showing some appreciation and attention to the people who help make this blog what it is. This week's Angry Reader is Doris Truong.
Who are you?
Doris Truong
doristruong.com
@doristruong
What are you?
I'm the elder daughter of immigrants, who passed along a ferocious work ethic through their seven-day weeks at the family restaurant. I identify as Chinese American but am frequently mistaken for Vietnamese or Korean.
Where are you?
I live in Northern Virginia (not
quite
the suburbs), work in downtown Washington and play wherever my passport takes me.
Where are you from?
My formative years were spent in Grand Junction, Colo. (I don't ski and I'm a terrible hiker, but I do miss the mountains.) My first professional job was in Dallas, where I honed a love for Shiner and excellent Tex-Mex. Now, I consider myself assimilated into the Atlantic seaboard and its delicious crab cakes.
What do you do?
I'm a homepage editor at
The Washington Post
, which means I help to make the decisions about what content you'll see at
washingtonpost.com
. I'm also VP of
UNITY: Journalists for Diversity
and past president of the
Asian American Journalists Association
.
What are you all about?
Media diversity in all forms, including hiring, management and news coverage. Oh, also, I'm a huge fan of bacon and craft cocktails (preferably, both simultaneously).
What makes you angry?
Excuses for why some newsroom staffs don't reflect a diverse audience (pro tip: AAJA is here to help!).