Judge rules that the 1990 case against Han Tak Lee was based on now-discredited arson science.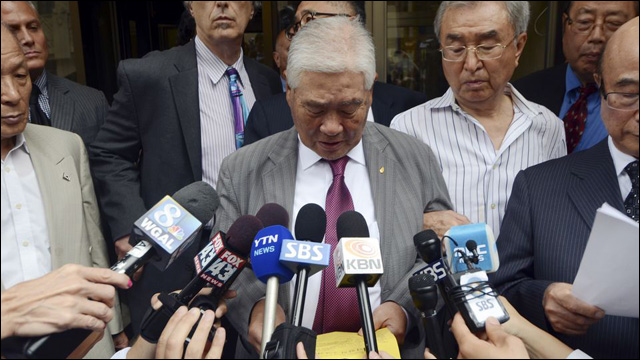 Whoa. After spending the last 24 years in prison, convicted for setting the fire that killed his daughter, a man walks free. Last week in Pennsylvania, a federal judge overturned his 1990 murder-arson conviction, ruling that the case against him was based on now-discredited arson science.
Arson-Murder Rap Tossed, Han Tak Lee Set Free After 24 Years In Prison
79-year-old Han Tak Lee was released on bail Friday from the federal courthouse in Harrisburg. Lee was found guilty of purposely setting the 1989 cabin fire that killed his 20-year-old daughter Ji Yun Lee at a religious retreat in the Pocono Mountains. Prosecutor argued that the motive for murder was Ji Yun's severe depression, which had become too difficult for her family to handle.
Lee has consistently maintained his innocence over the last 25 years. Meanwhile, over the past two decades, there has been a revolution in fire science. Mr. Lee's case is one of dozens around the United States to come under scrutiny because of now-debunked beliefs about how arson can be detected.
At the time, investigators were taught that unusually hot and intense fires indicated the use of an accelerant and that arson could be confirmed by the presence of deep charring or shiny blistering of wood as well as "crazed glass," tiny fractures in windows.

Research conducted in the 1980s debunked these and other notions about arson. By 1992, the National Fire Protection Association had published new standards to guide fire investigations.

But acceptance did not come right away.

"Most arson investigators' heads exploded, and they just went nuts for the next seven or eight years trying to discredit that document," said John Lentini, one of the leading U.S. experts in fire analysis and a defense consultant for Lee.

Prosecutors have said they probably will appeal the judge's decision. They have conceded the arson science used to convict Lee was faulty, but insist that other evidence still points to his guilt.
More here:
Judge: Bad science led to murder-by-arson sentence