Supernatural action comedy starring Akemi Look and George Cheung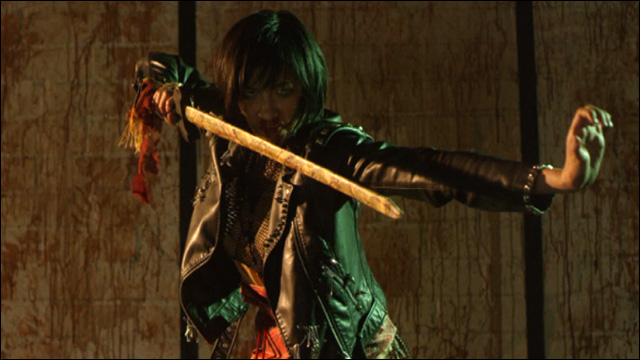 Here's a fun-looking film project that is looking for some help...
Love, Work and Other Demons
is a supernatural action comedy short film, directed by Gorby Mu Fan Shih, about unrequited love, working two full-time jobs -- waiting tables and demon hunting-- and that feeling when life just gets in the way of love.
According to the project's
Kickstarter
, the film was born out of "late night discussions about what feminism, Asian culture, and a turtle monster should look like on the screen." Akemi Look plays asskicking tomboy hero Joanna, who must navigates heels and lipstick, all while battling actual demons.
Here's a video that gives you an idea of what they're going for:
The good news: the Kickstarter has already surpassed its goal, with several weeks to go. But I'm sure they wouldn't some bonus bucks to get it done. According to Akemi, you should donate "if you like badass chicks, martial arts, comedy and diverse voices in filmmaking." The hope is for the film to be a pilot for a webseries.
To drop a few coins in the bucket, and to learn more about
Love, Work, and Other Demons
, head over to the project's
Kickstarter
. Also learn more at the film's website at
DemonsNevertip.com
.