Watch Jeremy see his statue for the first time.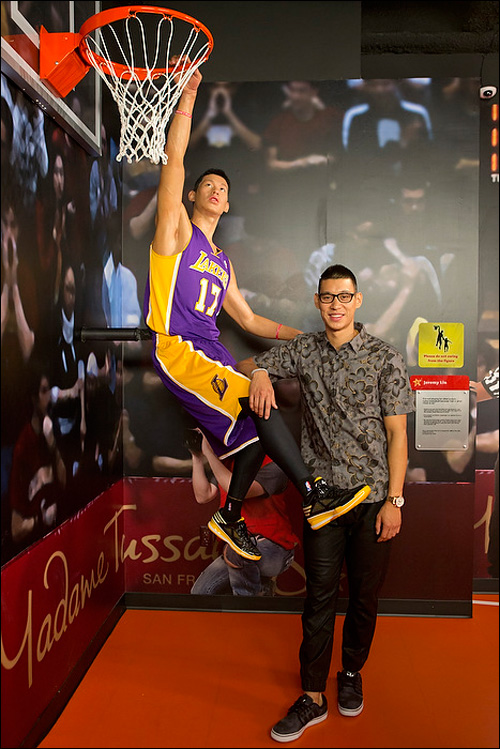 I've never really understood the appeal of celebrity wax statue museums. They sort of creep me out. But I guess that's how you know you've really made it -- when someone wants to make an awkward life-sized facsimile of you out of wax. This includes Jeremy Lin, who just got the wax treatment.
San Francisco's Madame Tussauds to unveil Jeremy Lin figure
On Thursday, your favorite Asian American point guard became the latest local celebrity to get a statue -- complete with purple and gold Los Angeles Lakers uniform -- at Madame Tussauds at Fisherman's Wharf in San Francisco. Jeremy grew up just down the freeway, in Palo Alto.
Here's
video
of Jeremy, with his family, seeing the statue (and touching it) for the first time:
Jeremy even brought along his mom: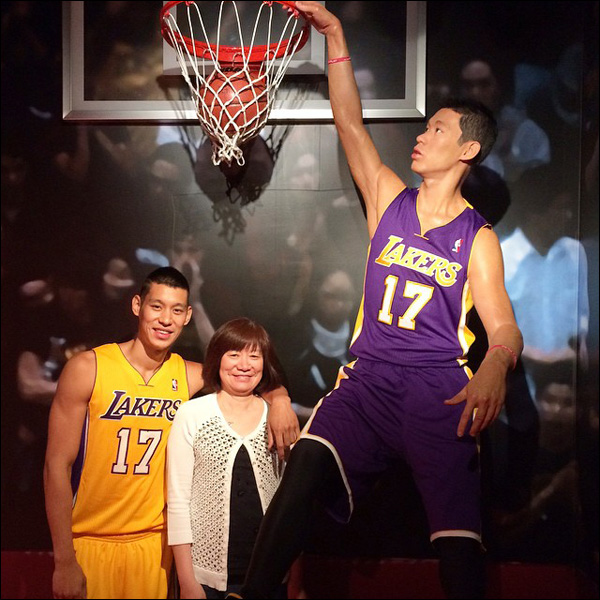 Perhaps making amends with mom for recently celebrating her birthday by smashing a pie in her face.
A Lin family tradition, apparently. Between the pie and Jeremy's now-infamous
dunk on mom
, I get the feeling that Mrs. Lin regularly deals with a lot of silliness from her boys. Just another day in the Lin household.