August 31 in Los Angeles, September 27 in New York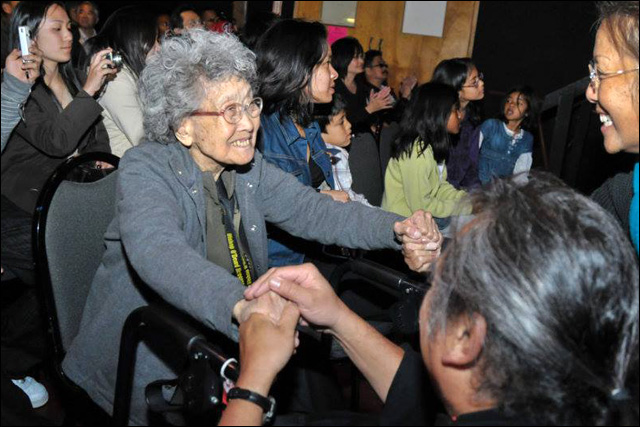 This summer, we lost a giant.
Legendary activist, educator and humanitarian Yuri Kochiyama, whose mentorship and fierce lifelong dedication to justice inspired generations of movement makers, died June 1 at the age of 93.
If you'd like to participate in a celebration of her life and work, the Kochiyama family invites you to attend
memorials
happening on August 31 in Los Angeles and September 27 in New York.
Here are some more details:
MEMORIALS FOR YURI KOCHIYAMA:

-LOS ANGELES

August 31, 2014 (Sunday)
2:00 - 4:30 pm

Aratani/Japan America Theatre
244 South San Pedro Street (bet. 2nd & 3rd Sts.)
Los Angeles, CA 90012

-NEW YORK

September 27, 2014 (Saturday)
5:00 - 7:30 pm

First Corinthian Baptist Church
1912 Adam C. Powell Boulevard
New York, NY 10026

For further information, visit the
Remembering Yuri Kochiyama Facebook page
.