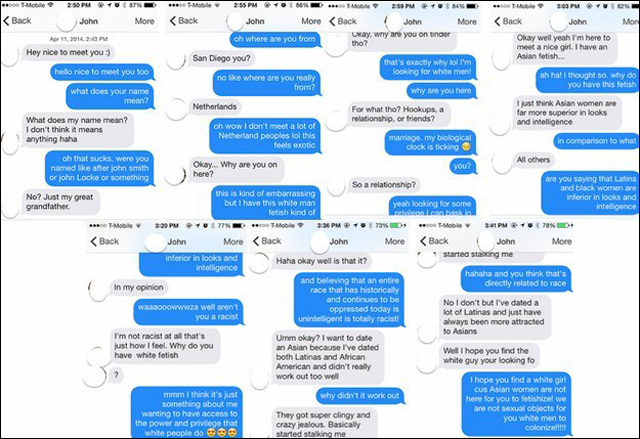 Shit An Asian American Feminist Will Tell You On Tinder
: When too many men confessed their Asian fetishes to her and when all she encountered on Tinder were men looking for a place to put their boners, she decided to embark on her very own social experiment where she would just troll all the men who approached her inappropriately.
Stop fetishizing me: Why being an Asian woman in the dating world has never been harder
: Our culture continues to normalize the idea of "yellow fever." Paula Young Lee is pretty tired of dealing with it.
White People, Do You Want Dinesh D'Souza?
He loves colonialism, claims atheists are responsible for the Holocaust, and belives that leftists caused 9/11. Hey, white people. Do you want Dinesh D'Souza?
"Jonah from Tonga": HBO forgets the first rule of brownface
: Chris Lilley's
Jonah From Tonga
is supposedly a satire, but it's hard to figure out what exactly it's trying to say.
Ileto family remembers Joseph Ileto, slain 15 years ago
: Joseph Ileto, a postal worker, was shot and killed by a white supremacist at the North Valley Jewish Community Center in Granada Hills 15 years ago.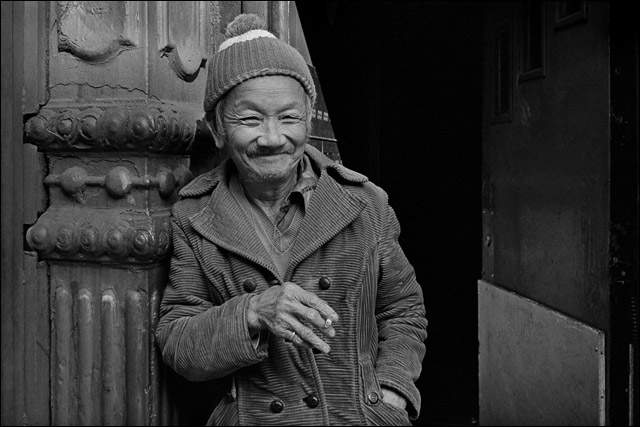 New York City Snapshots From Chinatown in the '80s
: More than 30 years ago, Bud Glick snapped photos of the New York Chinatown History project, now the Museum of Chinese in America. His images were part of a larger project recording the rapid changes in the city.
Clement Street
: Chinese are leaving the Chinese city of San Francisco at the very moment that San Francisco has become, spectacularly, America's most important Chinese city, with all the political prestige and potential pitfalls that ascendance implies.
Border Crisis Prompting New Xenophobic Drumbeat for an Old Disgrace—Detention Camps
: 72 years ago, the U.S. government succumbed to racism and xenophobia, and incarcerated thousands of innocent Japanese Americans behind barbed wire. Today, a similar xenophobic drumbeat is sounding against the Central American families and children seeking refuge in the United States.
What is being an American? Immigration activist Jose Antonio Vargas has some ideas
: The
Los Angeles Times
interviews Jose Antonio Vargas, Pulitzer Prize-winning journalist and undocumented immigrant, who was detained while trying to board a plane in Texas in July.
The path forward: Q&A with Helen Gym of Parents United
: Helen Gym, co-founder of Parents United for Public Education, is one of the most vocal critics of education reform in Philadelphia.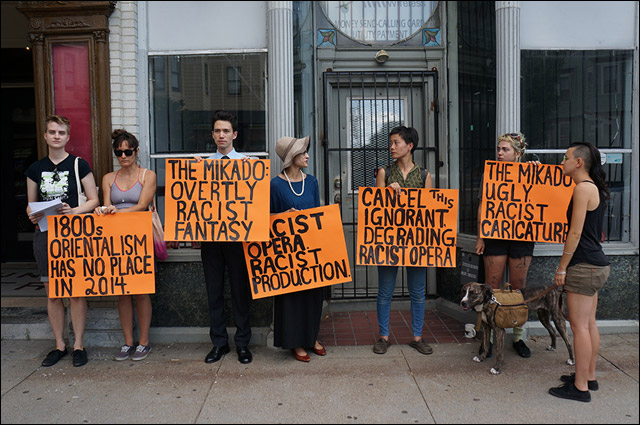 1800s Orientalism Has No Place in 2014:
This weekend in Rhode Island, community members staged a protest against Opera Providence's production of Gilbert & Sullivan's
The Mikado
.
Charles Yu's Insanely Helpful Advice On "Getting Stuck" While Writing
: Novelist Charles Yu, author of
Sorry Please Thank You
, offers up some advice on how to cope with writer's block.
Go Behind the Scenes of Wong Fu's First Feature Film
: Time.com goes behind the scenes and gets an inside look from the set of Wong Fu Productions' first foray into feature film.
YouTube's biggest stars are cashing in offline
: Make-up gurus, comedy sketch artists, cooks -- you name it, YouTube has a channel for it. Now some of the site's biggest stars are making it big offline.
Film: 'Awesome Asian Bad Guys' Q&A
:
Hyphen
talks to assorted members of the cast and crew of National Film Society's action/comedy webseries
Awesome Asian Bad Guys
.
A Brief Foray Into Japanese Psych Music
: Night Pong has created a fun and handy illustrated history of Japanese psychadelic musicians who helped to shape the genre internationally.