New ABC comedy premieres September 30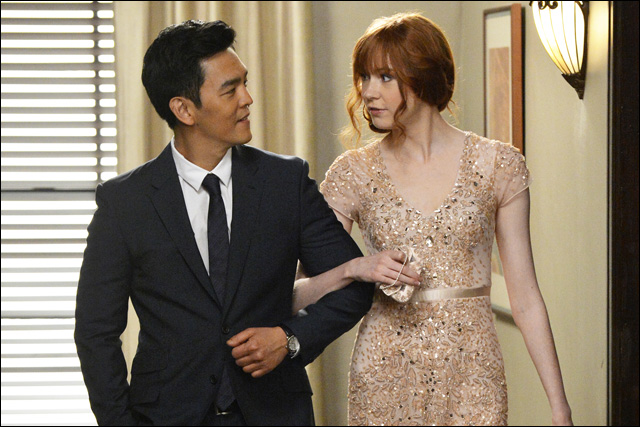 The upcoming ABC comedy
Selfie
, starring John Cho and Karen Gillan, is a contemporary re-imagining of
My Fair Lady
. The show is definitely noteworthy, among other reasons, because it features an Asian American leading man, front and center, in the Henry Higgins role. When's the last time you saw that? Pretty much never.
Selfie
follows Eliza Dooley, who has 263,000 followers hanging on to her every post, tweet and selfie. But one lonely day she has a revelation: being friended is not the same as having actual friends. She asks marketing guru Henry to 'rebrand' her self-obsessed reputation and teach her how to connect with people in the real world.
The show doesn't premiere until next month, but you can the
watch first episode
in its entirety right now:
This is not quite my kind of show, and this pilot episode is pretty bumpy, but you can't deny how friggin' charming these two leads are together. There's definitely room to grow, and I hope it does.
Selfie
premieres Tuesday, September 30 at 8pm ET/PT on ABC.
BONUS: Here are some charming portraits of Karen Gillan and John Cho from last month's TCA Press Tour: