Starring John Cho and Karen Gillan in contemporary retelling of 'My Fair Lady'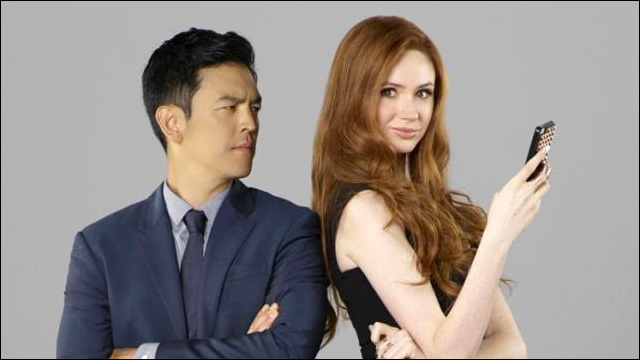 It's here. John Cho fans, get on this.
Selfie
premieres tonight. While the pilot episode hit the web a couple of weeks ago, the comedy officially premieres on ABC tonight. Starring John Cho and Karen Gillan, the show is a contemporary re-imagining of
My Fair Lady
. The show is significant, as many have noted, because it features an Asian American leading man front and center in the Henry Higgins role.
Selfie
follows Eliza Dooley, who has 263,000 followers hanging on to her every post, tweet and selfie. But one lonely day she has a revelation: being friended is not the same as having actual friends. She asks marketing guru Henry to 'rebrand' her self-obsessed reputation and teach her how to connect with people in the real world.
Here's a video clip introducing Eliza and Henry:
Like I've said before, this show is not quite my cup of tea, but the charm of the two leads is undeniable. I will seriously watch anything with John Cho in it. And yes, the show's title is kind of terrible -- even John says your reaction is natural. But he thinks you should stick with it and give it a chance.
"I was scared that people would never watch the show because "selfie" of course sounds terrible. And it should! It is a good gag reflex we have as a society, that we hear the word selfie and dislike it. Maybe we should loathe the concept a little bit."
However, "If you think you're going to dislike the show, watch the show," he says. "There's somebody who would dislike the show
on
the show."
Selfie
airs Tuesday at 8pm ET/PT on ABC.
More here:
John Cho: Why Skeptics Should Give Selfie a Chance