Community rallies around Yong Kim, owner and operator of Mary's Fabulous Chicken and Fish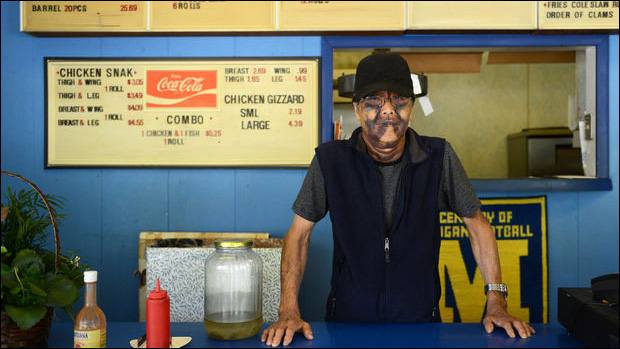 More on this case out of Michigan... the two teenage suspects connected with the brutal beating and robbery of a 74-year-old Ann Arbor restaurant owner last week will be charged with felonies as adults.
2 teens charged as adults in beating and robbery of Ann Arbor business owner
15-year-old Antonio Dante Young and 16-year-old Charmichael Chavis were arraigned Wednesday for the attack on 74-year-old Yong Kim. They are charged with armed robbery, conspiracy to commit armed robbery, assault with intent to commit great bodily harm less than murder and assault with intent to rob while armed.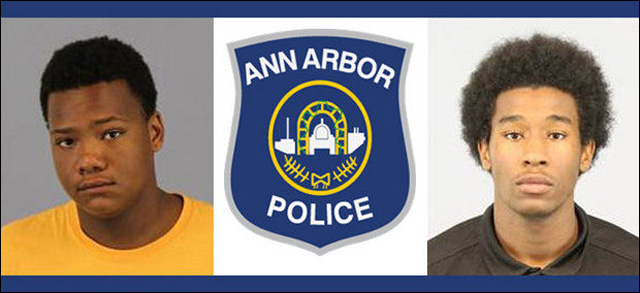 The teens are believed to have used some type of "item" -- not a gun or knife -- to strike Yong Kim during the armed robbery, but investigators would not elaborate on what kind of item, Ann Arbor police Lt. Robert Pfannes said.

The teens are accused of attacking Kim, owner of Mary's Fabulous Chicken and Fish at 3220 Packard Road, in the parking lot outside his store about 9:55 p.m. on Aug. 26.

Kim suffered two large lacerations on each side of his head, extensive swelling and bruising on his face and neck and his glasses and dentures were broken during the incident.

The teens are also accused of stealing Kim's wallet, which contained about $100 in cash, credit cards and identification.

Fortunately, Mr. Kim is on the road to recovery. Though bearing dark bruises on his face, he was
back at his restaurant this week
after being released from the hospital. He hopes to be officially back at work next week. He and his wife have owned and operated Mary's Fabulous Chicken and Fish for over thirty years.
Meanwhile, the community is rallying around the Kims. A former resident established an
online fundraising campaign
, which has already raised thousands over the initial $1,500 goal to help Mr. Kim as he gets back on his feet. To pitch in, head over to
gofundme
.