Watch the third and final season of New Zealand's indie cult comedy webseries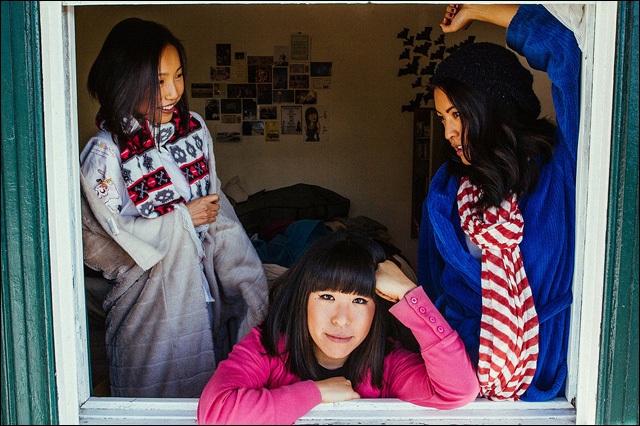 They're baaaaack! The ladies of
Flat3
are back for a third and final season of New Zealand's indie cult comedy webseries. Co-written and directed by Roseanne Liang, and starring JJ Fong, Perlina Lau and Ally Xue,
Flat3
follows the misadventures of flatmates Lee, Jessica and Perlina as they try to figure out "who they are, what they're doing in this life, and whose turn it is to buy toilet paper." That third part is very important.
There are a lot of webseries about aimless twentysomethings trying to figure out what they're doing with their lives. This one is probably my favorite. Here's the
trailer
for season three:
If you haven't seen any of
Flat3
yet, you catch up with all twelve previous episodes at
flat3webseries.com
. Then watch episodes
13
and
14
, which just dropped:
While the first season's self-funded budget was just $1000, and the second season was crowd-funded at $10,000, this season was funded by New Zealand on Air for $100,000. The gals are going out with a bang.
I can do without HBO's
Girls
. Gimme
Flat3
. For further information about the series, check out the
Flat3 website
, follow updates on
Facebook
, and subscribe to their
YouTube channel
.
More here:
Perlina, Jessica and Lee talk Flat3's final season