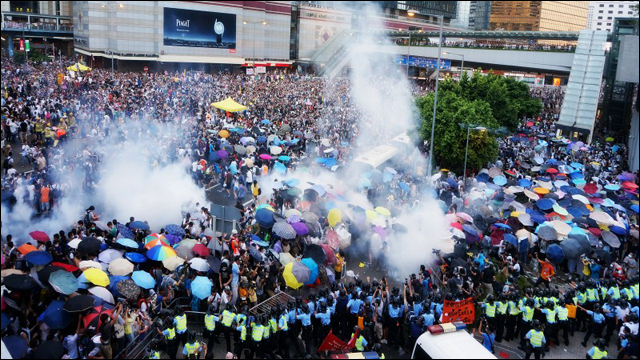 Hong Kong People!
In this
New York Times
op-ed, Louisa Lim reflects on her childhood home in Hong Kong, her memories of reporting on Tiananmen Square, and the uneasy future of the protesters.
Why You Should Care About Hong Kong
: They may be only seven million, a small dot on the globe, but what is happening right now in Hong Kong might have deeper implications than you think.
Why I'm protesting in Hong Kong
: Tens of thousands of protesters have flooded the streets of Hong Kong to demand open elections free from Beijing's influence. Eight protesters explain why they're taking a stand.
What Goes Down in Ferguson is an Asian American Concern - In Fact, It's a 99% Issue
: Scot Nakagawa on why Ferguson matters to Asian Americans and the 99% as disparities continue to increase.
Where Are You From?
: How much can you tell about me by just looking? Vishjavit Singh of
Sikhtoons
illustrates what happens when you move the questions from "Where are you from?" to "What is your story?"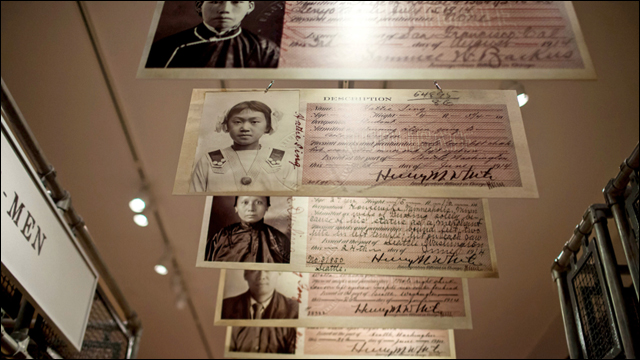 Great Job on the Railroad. Now Go Back to China.
The New York Historical Society's new exhibition highlights China's impact on U.S. history, the experiences and exclusions of Chinese immigrants in the U.S., and the formation of Chinese American communities and identities.
A rare, personal glimpse of Bruce Lee's Seattle years
: A new exhibit at the Wing Luke Museum features hundreds of photos, poems, letters and other memorabilia providing an intimate look at the martial-arts legend and movie star during his formative years in the city of Seattle.
Crossing Canal
: New York's Chinatown was a mere ten blocks away from Ground Zero, but received little of the city's attention in rebuilding and relief efforts. This happened again after Hurricane Sandy. The Museum of Chinese in America has amassed a collection of photographs in Chinatown that highlights this invisibility, as well as its hypervisibility as targets of racist attack.
Jim Wong-Chu: photographs of Chinatown through Chinese Canadian eyes
: Jim Wong-Chu's photographs, taken between 1973 and 1981, are a unique glimpse into the past of Vancouver's Chinatown.
The Forgotten Story Of Classic Hollywood's First Asian-American Star
: A bonus chapter on actress and trailblazer Anna May Wong from Anne Helen Petersen's book,
Scandals of Classic Hollywood: Sex, Deviance, and Drama from the Golden Age of American Cinema
.
Whites
: Enjoy it while it lasts.
I Am Annie Undocumented
: Writer Elaine Low gives us a glimpse into her life as an undocumented teenager here and in the new dramedy web series
Annie Undocumented
.
The Korean Fan Who Sparked Kansas City's Playoff Run
: In August, SungWoo Lee, a 38-year-old die-hard Kansas Royals fan, got a chance to travel from his hometown in Seoul, South Korea, to Missouri, throwing out the ceremonial first pitch before a Royals game. He has been the team's unlikely good luck charm.
The Surprising Start To The Never-Ending Pasta Pass
: What's it like to partake in Olive Garden's Never-Ending Pasta Pass? NPR gets the skinny from Hagana Kim and Thomas Reyes about the all-you-can-eat deal.
Emil Guillermo: American Filipinos, political polls, and "The Voice"
: "October means new TV shows, the best baseball, and my favorite ethnic heritage month--Filipino American History Month. Or, as I like to call it, "American Filipino" History Month. I flip it. On purpose."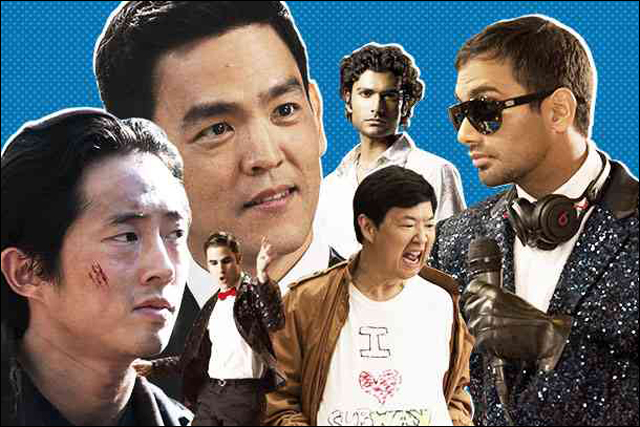 An In-Depth Cultural Analysis of Asian Male TV Characters Getting Some Action
: What does it take for an Asian male to get some action on TV? Vulture has compiled a list of the six different ways that Asian males on television get characterized by sexuality.
In 'Selfie', John Cho Gets An Unlikely Shot As A Romantic Lead
: When the producers of the new ABC sitcom
Selfie
were looking for its leading man, they had a British older man in mind. What they got was John Cho -- an unlikely choice in many ways.
John Cho On Fried Spam Sandwiches And The Best People To Follow On Twitter
: A foodie interview with
Selfie
star John Cho, photographed at the Koreatown hot spot Pot.
'Selfie' Impressions: How ABC's New Comedy Can Improve
: Jeff Yang on how
Selfie
can improve -- by building a more complex female lead and better depicting social media addiction.
Dumbfoundead's Last Day in L.A.: One Big K-Town Party
: As part of their Best of L.A. issue, LA Weekly profiles some of the most interesting and influential people, asking them how they would spend their last day in L.A. Rapper Dumbfoundead would spend it up and down Koreatown.