Bac Nguyen, owner of Ninja City Kitchen and Bar, tracked down and sent threatening messages to a customer.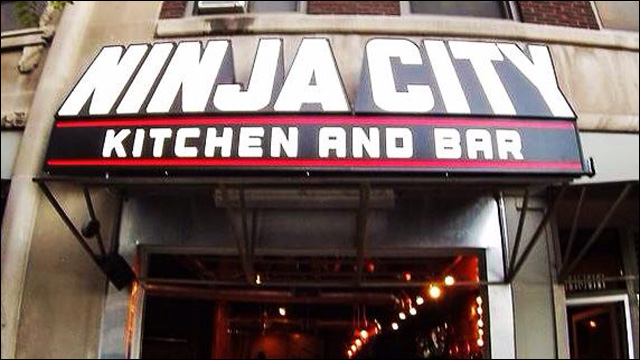 Asians behaving badly... awful restaurant owner edition! From time to time, whether it's fair or not, even the best restaurants get hit with negative Yelp reviews. As a restaurant owner, what you probably shouldn't do is track down the reviewer, insult him and his friends, and threaten him with violence. But that's exactly what one Cleveland restaurateur did, and now he's being slammed with calls to
boycott
his restaurant.
Restaurant Owner Hunts Down Negative Yelp Reviewer
Last month in Cleveland, Ruchu Tan and a group of friends went out to dinner at Ninja City Kitchen and Bar, an Asian-fusion eatery located in University Circle. His meal was less than satisfactory, which he expressed in a
critical one-star review
posted to Yelp. All right then. But this did not sit well with owner Bac Nguyen.
Nguyen, who apparently did not know Tan, tracked him down on Facebook and sent him a multitude of intimidating messages, including threats of violence, personal attacks, allegations of promiscuity, and racist and sexist slurs against his friends and girlfriend. Tan posted the exchange:

As you can see, Bac does his best to sound like a complete asshole.
Nguyen has since apologized for his actions, but only after Tan said he would otherwise go public the message he had sent. But it didn't end there. According to the Facebook group
Stop Consumer Intimidation: Boycott Ninja City and Bac Bistro Now
, Nguyen has continued to taunt and harass Tan on social media. They are calling for a boycott of Ninja City as well as Nguyen's other restaurant Bac Bistro.
Forget Yelp. Considering Nguyen's behavior, it seems that Ninja City doesn't have to offer bad food or service in order to generate bad publicity. The owner is doing that just fine on his own.
More here:
This Restaurateur Tracked Down and Stalked a Yelper
.
UPDATE: Ninja City chef/owner Bac Nguyen has issued an
apology
.