Con artists are targeting superstitious elderly Chinese women.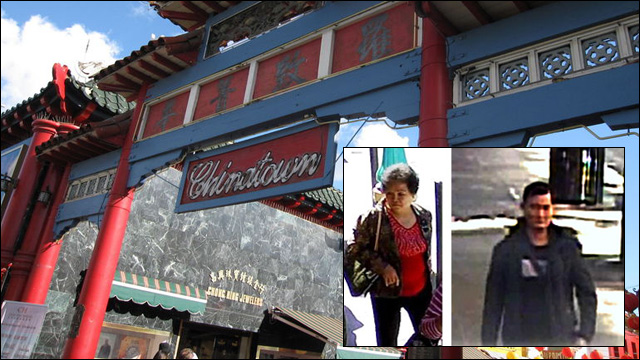 Asians of Southern California, take note. An old scam has recently resurfaced in Los Angeles. Con artists are back targeting superstitious elderly women and duping them out of valuables with the old "Chinese blessing" scam.
Old con resurfaces in LA; how the 'Chinese blessing' scam targets the elderly
The con tends to pop up in various Chinatowns around the country, from New York to San Francisco to Honolulu. The scam has apparently made its way back to Los Angeles. According to the LAPD's Asian Crime Unit, an elderly Chinatown resident was recently swindled out of $75,000 in cash and jewelry.
The "Chinese blessing" scam usually starts out with two women approaching their target on the street, then introducing her to a third woman who claims to have spiritual gifts. She offers protection from evil spirits if the target brings over her valuables to pray over. You can probably guess what happens next.
Yueng said the woman fell prey to a "Chinese blessing" scam, which typically works like this: Two women approach their target on the street. They casually introduce the target to a third woman who purports to have spiritual gifts. This third person says she can protect people from evil spirits if they bring her valuables to pray over.

Yueng said victims return to the scammers with the requested items in a bag. Then the conspirators swap it for one filled with crumpled newspapers and water bottles. Yeung said a typical line they tell their mark is, "Don't handle the bag within, let's say, anywhere between three days to two weeks, or else this spell won't work."

By then, he says, the criminals are long gone -- and quite a bit richer. "This is a lucrative business," Yueng said. "They make a lot of money -- and fast."

The scammers are pretty organized, bouncing from city to city and preying on elderly Chinese women, then moving on when the authorities and ethnic media catches on to their operation. A 61-year-old woman
was arrested in New York
last week in connection with the scam. She was apprehended while trying to leave the country.
In Los Angeles, anyone with information on the "blessing" scam is asked to call the Asian Crime Unit at 213-486-5350. During non-business hours or on weekends, direct your calls to 1-877-LAPD-24-7 (877-527-3247). Anyone wishing to remain anonymous should call Crime Stoppers at 1-800-222-TIPS (800-222-8477).
Warn your grandparents.
More here:
Blessing Scam Targets Chinese Community