Indie animated feature from award-winning writer/director Anne Marie Fleming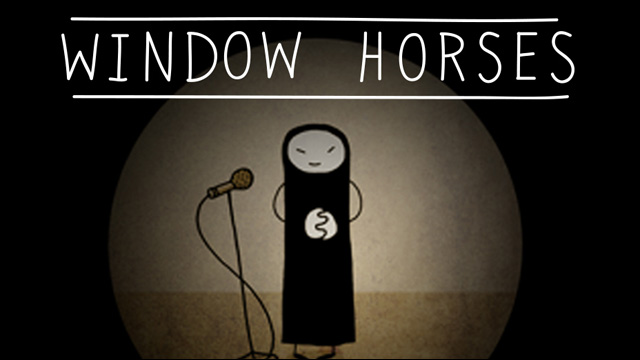 So how's Sandra Oh been keeping busy since leaving
Grey's Anatomy
? Among other things, she's producing and lending her voice to this incredible-looking animated feature
Window Horses
, written and directed by award-winning Canadian filmmaker Anne Marie Fleming. They recently launched an
Indiegogo
campaign to raise the funds to make this unique cross-cultural, cross-generational coming-of-age story.
The film centers on Rosie Ming, a young Canadian poet of Chinese-Persian heritage who travels to Iran to perform at a poetry festival. On her trip, Rosie begins an unexpected journey of forgiveness, reconciliation and understanding, as she is forced to confront her past and the Iranian father she assumed abandoned her.
Ms. Oh supplies the voice of Rosie Ming. The film's amazing cast also includes Nancy Kwan, Shohreh Aghdashloo, Camyar Chaichian, Navid Neghaban and Omid Abtahi.
Here's a
video
with more information on the project:
And check out this video to get a feel for the film's look and style:




I am really digging this. Here's more on the story:


We are making an animated feature! It's about love (it's always about love...) - love of family, poetry, history, culture. Here's the story: Rosie Ming, a young Canadian poet, is invited to perform at a Poetry Festival in Shiraz, Iran, but she'd rather be in Paris. She lives at home with her over-protective Chinese grandparents and has never been anywhere by herself. Once in Iran, she finds herself in the company of poets and Persians, all who tell her stories that force her to confront her past; the Iranian father she assumed abandoned her and the nature of Poetry itself. It's about building bridges between cultural and generational divides. It's about being curious. Staying open. And finding your own voice through the magic of poetry.

Rosie goes on an unwitting journey of forgiveness, reconciliation, and perhaps above all, understanding, through learning about her father's past, her own cultural identity, and her responsibility to it.

This film is our small effort to try and add a little more peace, love and understanding to our increasingly complex and conflicted world through art, poetry, history and culture. Heady stuff!

The goal is to raise $130,000 by December 6. They'll need every dollar (and then some) to put this thing together, and they're counting on your generous support to make it happen. For further information about
Window Horses
, and to make a donation to the project, head over to
Indiegogo
.