To the men who robbed Dr. Victor Ho: if you turn yourselves in and do the time, he'll pay for your tuition.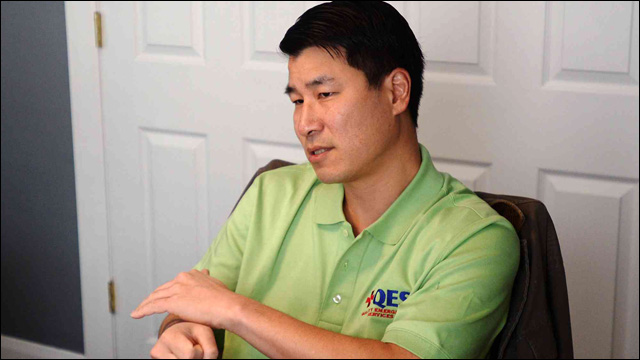 Here's something you don't see every day... A Houston doctor has a message for the group of young men who robbed him at gunpoint in his home last month: he wants to pay for your college education.
Local doctor offers his robbers free college education
Dr. Victor Ho, an emergency health physician, returned home last month to find his house being robbed by several young men. With his kids outside in the car, the masked robbers held a gun to Ho's head, made him open his combination safe, tied him up, and made off with cash, jewelry and weapons.
Ho wants the robbers caught, but he's also making them a unique offer. If they turn themselves in, he and his wife will pay for their education after they do their time.
Weeks after the Oct. 17 incident, when authorities sought the public's help in catching the criminals, Ho and his wife made an extraordinary offer to the still-unidentified young men: Surrender and we'll pay for your education, even college.

"If you commit the crime you have to do the time, but once you get out, we'll help you out," Ho said. "Whether it's a trade school, whether it's higher education, I will support that all the way."

Ho said his offer stems from a belief that simply locking up criminals is not the answer.

"We aren't trying to change the way we prosecute people," Ho said. "We are trying to see what we can do so stop recidivism."

As an emergency room doctor, this guy is used to dealing with stressful situations. You also have to hand it to Dr. Ho for trying to think about the big picture. What happens after you put the bad guys behind bars?
Anyone with information about the crime is urged to contact Crime Stoppers of Houston, at 713-222-TIPS (8477), or to call the Memorial Villages Police Department at 713-365-3700.
More here:
Victim of home invasion offers college education to attackers