'The Walking Dead' actor and 2NE1's Sandara Park star in the hilarious webseries 'What's Eating Steven Yeun?'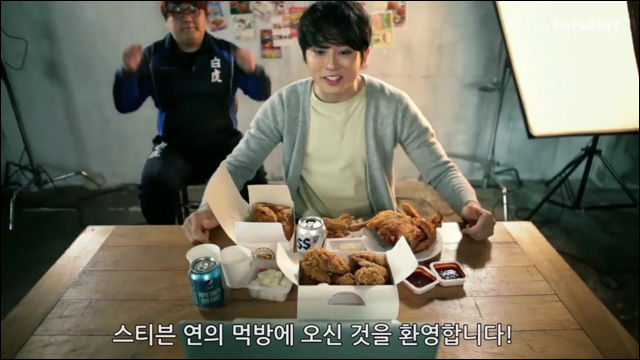 Steven Yeun is packing up and moving to the motherland. Sort of. What if your favorite
Walking Dead
star just left it all behind to pursue a career in Korea? In the comedic new webseries
"What's Eating Steven Yeun?"
from BeFunny Studios, Steven leaves his life and love -- Sandara Park of 2NE1 -- to go to the Land of the Morning Calm and make something of himself. It does not go very smoothly.
Can Steven make it as a mokbang superstar? Can he learn the secrets of fan death? And most importantly, if you've ever wondered what Steven looks like rocking eyeliner, this is for you. Check it out:
Episode 1:
Episode 2:

Episode 3:

Witness the tragic rise and fall of a food porn star.