Book collection explores stories from the Vietnamese American experience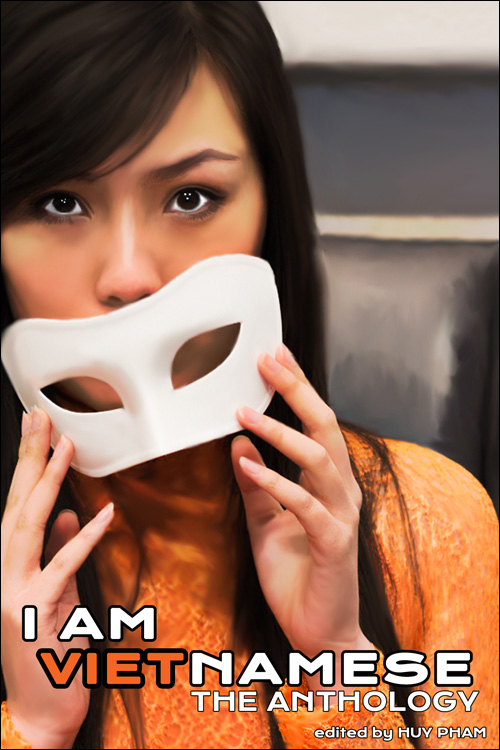 The
I Am Vietnamese
project, edited by Huy Pham, is a 300-page anthology collecting writing by over sixty authors from the Vietnamese diaspora, including Madeline Truong, Andrew Pham, Andrew Lam, and
MasterChef
winner Christine Ha. The stories cover a wide range of experiences, from quirky parents to cultural confusion, abuse, bi-cultural marriage, and sexuality.
I Am Vietnamese
is available as a
free e-book
download. They're also currently raising funds through
Kickstarter
in support of the print version of the book. Here's a video with more information about the project:
Here are some more details:


This kickstarter is for a printed copy of the The I AM VIETNAMESE anthology. It is an edgy collection of 70+ English short stories from Vietnamese people across the world about our struggles with cultural identity, failure, parents, expectations, and life itself. Contributing authors include best-sellers Madeline Truong, Andrew Pham, Andrew Lam, and MasterChef Christine Ha, as well as many talented amateurs. All proceeds go to charity.

Read it before you commit! The anthology has been released as a FREE EBOOK! We believe you will love it so much that you will want a printed copy to share with friends and to support these wonderful Vietnamese charities!

Within its 300 pages, you will find 70+ short stories of a Vietnamese generation full of optimism and angst. These raw stories run the gamut from quirky parents, cultural confusion, child abuse, bi-cultural marriage, and sexuality. This book will make you laugh and cry.

The goal is to raise $5,000 by December 31 for the first print edition. Proceeds will also go towards the Vietnamese Culture and Science Association, Sunflower Mission and the Vietnamese American Scholarship Foundation. For further information, and to make a pledge, head over to the project's
Kickstarter campaign
.