Support CAAM and be a champion for Asian American stories.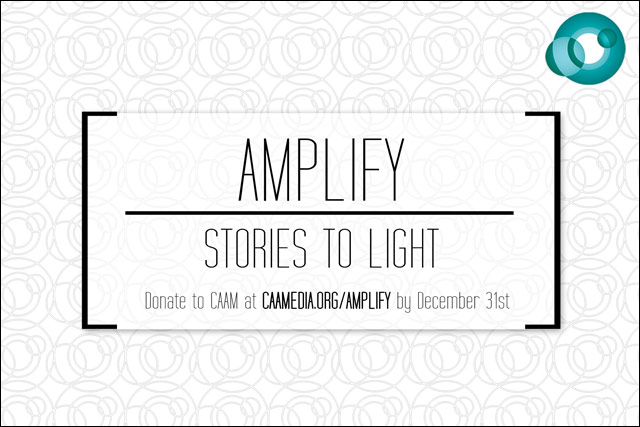 Looking for a worthy cause to donate some holiday cash? Throughout the month of December, I'll try to spotlight projects, causes and organizations that could use support through your generous giving.
Want to be a champion for Asian American stories? Support the
Center for Asian American Media
, whose mission is to bring Asian American stories and experiences to light through the power of media. Your gift will support CAAM's work to inform, educate, inspire and represent diverse media voices through public media.
But don't take my word for it. Here are my pals Steven and Patrick of National Film Society:
Like Patrick, I was once a CAAM intern too, back when I was an impressionable young man. The organization and its work left an indelible impact on the work I do today.
Founded in 1980, the San Francisco-based Center for Asian American Media (formerly known as the National Asian American Telecommunications Association) is a non-profit organization dedicated to presenting stories that convey the richness and diversity of Asian American experiences to the broadest audience possible. They do this by funding, producing, distributing and exhibiting works in film, television and digital media.
Your tax-deductible donation to CAAM's end-the-of-year
Amplify Stories to Light
fundraising campaign will go a long way towards continuing their good work. You'll also get some cool perks. For further information about the Center for Asian American Media, visit the CAAM
website
and follow updates on
Facebook
.