Hoa Trinh says he forgives Mark Wahlberg for the 1988 assault.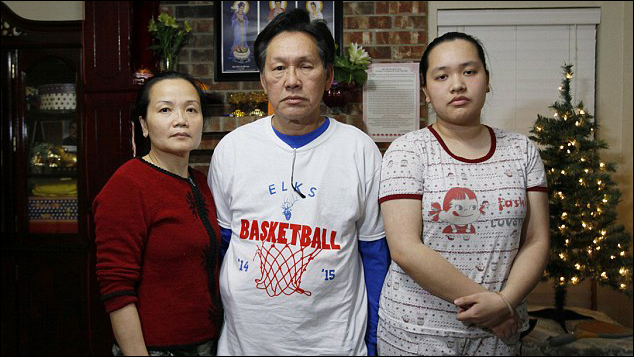 Many folks have expressed outrage and plentiful "oh hell nos" over Mark Wahlberg's attempts to
officially erase the hate crimes of his youth
, including that one time he was arrested and convicted of viciously beating two Asian men while calling them racial slurs. The actor/producer recently applied to the Massachusetts Board of Pardons to have the 1988 assault conviction removed from his record.
EXCLUSIVE: Wahlberg gets his pardon from the only person who matters - the VICTIM: Man he beat and racially abused says he forgives star and reveals he had no idea who his attacker was until now
Twenty-six years later, one of the men Wahlberg assaulted says he forgives Wahlberg for the attack, and supports his efforts to get a pardon. He also says he had no idea that his assailant had grown up to become a world-famous movie star. (I'm guessing he is also unaware of Marky Mark and the Funky Bunch.)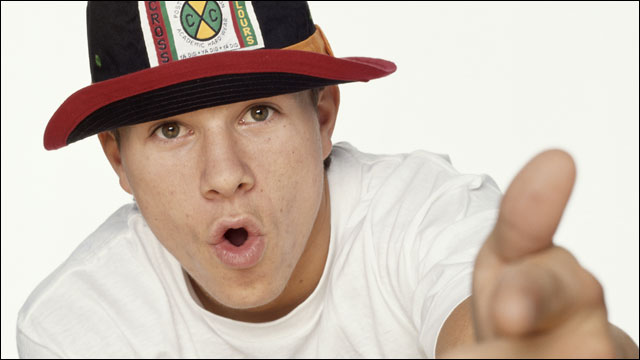 On that night in Dorchester in 1988, 16-year-old Mark Wahlberg tried to steal two cases of beer from Thanh Lam, calling him racial slurs and hitting him over the head with a wooden stick. Later, Wahlberg approached Hoa Trinh on the street and punched him the face, calling him, among other things, "gook" and "slant eye."
For over two decades, it was believed that Trinh was left blinded in an eye in the unprovoked attack. But Trinh, who now lives wit his family in Texas, says his eye was already gone, blinded when he was injured fighting in the Vietnam War. He also says that he forgives Wahlberg and supports his pardon.
"Everyone deserves another chance."
While Wahlberg's unprovoked assault left him shaken it did not cause any lasting damage.

'I was not blinded by Mark Wahlberg,' said 59-year-old Vietnamese-born Trinh.

'He did hurt me, but my left eye was already gone. He was not responsible for that.'

In an exclusive interview with Mail Online Trinh said he is happy for Wahlberg to be given a pardon saying: 'He was young and reckless but I forgive him now. Everyone deserves another chance.

'I would like to see him get a pardon. He should not have the crime hanging over him any longer.'

Trinh added that he would like to meet Wahlberg face to face to tell him he does not bear a grudge.

'He paid for his crime when he went to prison. I am not saying that it did not hurt when he punched me in the face, but it was a long time ago.

'He has grown up now. I am sure he has his own family and is a responsible man.'

You have to commend Trinh's attitude of forgiveness. He has obviously put the past behind him, and moved on with his life. And no doubt, Wahlberg has done so as well. He has clearly turned his life around. So why does he need the actual pardon? At this point, I doubt that he's experienced too many setbacks due to this dark period of his past. If anything, the very fact that he has a criminal record on the books is proof of that. Let his record be the proof that he's no longer the guy he once was. An official erasure would be a luxury few criminals are afforded, whether or not you're a famous movie star.
Whatever the case, Wahlberg's people have reportedly been in contact with Trinh. He plans to fly him out to Los Angeles, along with family, to meet with him and make amends.
Mark Walhberg to Meet with Vietnamese Man He Assaulted as Teenager
And what about Thanh Lam? I hope Wahlberg meets with the guy he beat over the head with a stick.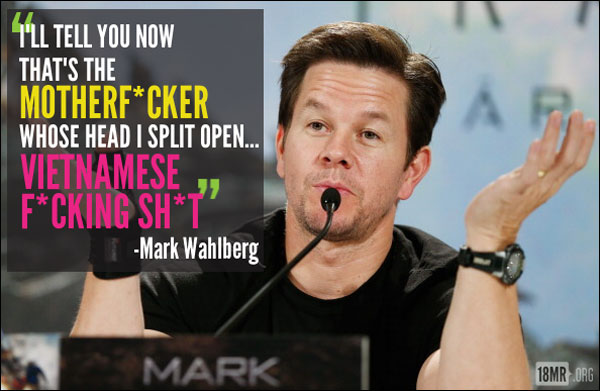 Meanwhile, 18 Million Rising is pressing on with a
petition
to the Massachusetts State Parole Board and Governor Deval Patrick to deny Wahlberg a pardon for his crimes. "Why should someone who has done nothing to support his victims or atone for his crimes get a pardon?" Indeed.
Don't Pardon Mark Wahlberg's Hate Crime Conviction!