Ben Edelman apologizes. Also, this apparently isn't the first time he's pulled this shit.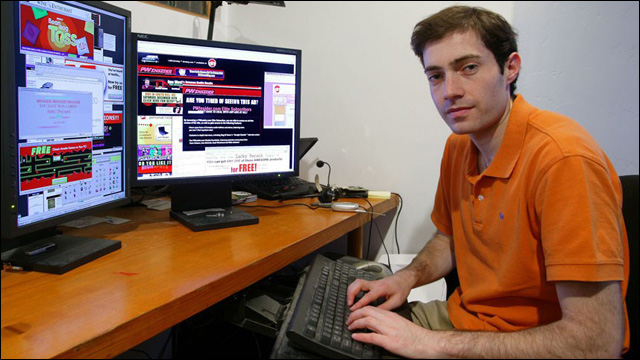 On Tuesday, Boston.com published a
ridiculous exchange of emails
instigated by Harvard Business School professor Ben Edelman, in which he took a local Chinese restaurant to task because of an apparent overcharge of $4 for a recent takeout order. Each email seems to turn up the asshole factor, piling on the legalese and general jerkosity. The internet reacted, and did not approve. It really did not approve.
On Wednesday, Professor Edelman posted an
apology
on his website:
Many people have seen my emails with Ran Duan of Sichuan Garden restaurant in Brookline.

Having reflected on my interaction with Ran, including what I said and how I said it, it's clear that I was very much out of line. I aspire to act with great respect and humility in dealing with others, no matter what the situation. Clearly I failed to do so. I am sorry, and I intend to do better in the future.

I have reached out to Ran and will apologize to him personally as well.

It's simple, direct, and does not make excuses. All right. But you have to wonder if Edelman would have felt so compelled to apologize if it had not been for the immediate, vitriolic reaction of the internet hordes collectively calling him a "douchebag." I doubt it.
Oh, but there's more. This apparently isn't the first time Ben Edelman, Consumer Crusader, has mixed it up with local restaurants.
Boston.com
also received a tip from the former manager of a sushi restaurant, detailing a series of email and phone exchanges with Edelman about a disputed Groupon promotion. I guess picking fights with small businesses is like his hobby or something.
Here are several emails exchanged back in 2010 between Edelman and the management of Osushi Restaurant, which has since closed:

Turns out, this is some kind of shitty hobby for Professor Edelman.
Meanwhile, members of the Harvard Business School community, appalled by Edelman's actions, are taking great lengths to distance themselves from this one lousy professor guy and his four-dollar demands. A group of HBS students has launched a
donation campaign
asking folks to donate $4 -- the disputed overcharge amount -- to the Greater Boston Food Bank. According to Jon Staff, a student leading the campaign, "It's the holidays and some people don't have the luxury of spending time worrying about having lost $4."
And Sichuan Garden? They've apparently received
a flood of support
. The restaurant was never in any kind of financial distress, and certainly wasn't going to fold over for Edelman's shitty demands, but they appreciate the overwhelming support all the same. They're also using the increased attention to encourage folks to contribute to the Greater Boston Food Bank.
Internet, you are crazy sometimes.