Proceeds from shirt sales will be donated to bail funds for protestors.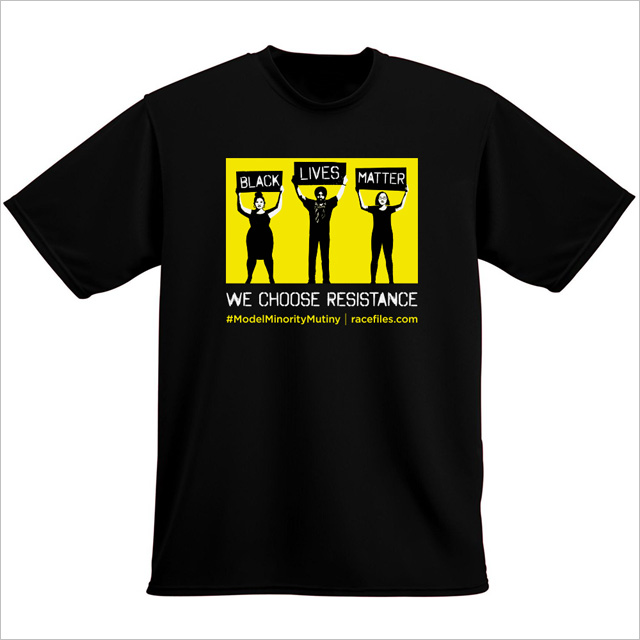 "Black Lives Matter" is a rallying cry for racial justice. Speak out, show your solidarity with Black organizers and give the middle finger to the model minority myth with this
Model Minority Mutiny T-Shirt
from Race Files. And now, for a limited time, they'll donate all proceeds from shirt sales to bail funds for protestors.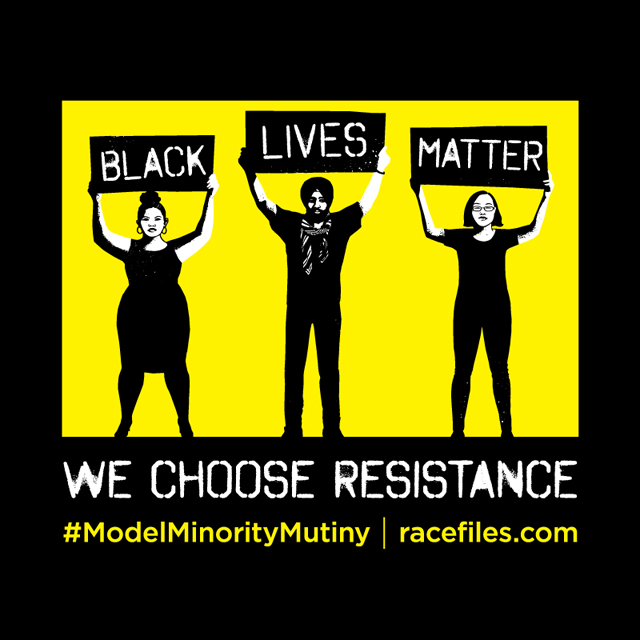 Product description:
"Black Lives Matter. It's much
more
than a hashtag. It's a
first principle
. Make visible your commitment to show up, speak out, and act in solidarity with a new generation of Black organizers who have ignited a movement to end to the brutal targeting of Black lives through state violence. This is a time for Asian Americans to educate ourselves, struggle together with love and compassion, and fight like hell for an end to racism, militarism, and greed. Choose resistance. Join the Mutiny. Get involved with racial justice organizing groups in your local community. Now, for a limited time, we will donate 100% of all proceeds to bail funds, to support protesters putting their bodies on the line!"
#BlackLivesMatter #ThisStopsToday #ShutItDown #ModelMinority Mutiny #Asians4BlackLives
All shirts are from Berkeley-based union print shop, Alliance Graphics and are union-made in the United States. Graphic design by Micah Bazant.
To order yours, go
here
.