14-year-old snowboarder beats seven-time gold medalist Kelly Clark.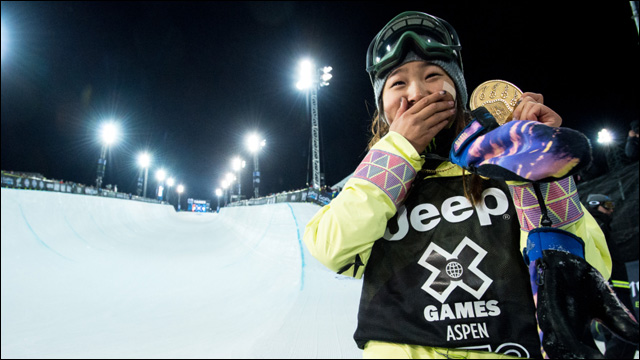 Dude. DUDE. In case you didn't know, Chloe Kim is the future. Over the weekend in Aspen, the 14-year-old snowboarding phenom made history by becoming the youngest gold medalist ever at the Winter X Games.
Chloe Kim wins Winter X Games halfpipe at age 14
Chloe won the gold in the women's snowboard superpipe on Saturday night, scoring 92 points in her third and final run and pushing seven-time Winter X Games gold medalist Kelly Clark -- arguably the greatest women's snowboarder of all time -- to silver. Two-time Olympic medalist Torah Bright was third.
Consider that Chloe, who won silver in the event last year, was born in 2000 and wasn't old enough to compete last year in the Sochi Olympics. Everybody, get ready. This kid is just getting started.
Here's
video
of Chloe's gold medal-winning run:
Not bad, considering that the ninth grader from California was nursing a sore face. She suffered a nasty fall and chipped a tooth during a practice run earlier in the day. That clearly did not stop her from kicking ass.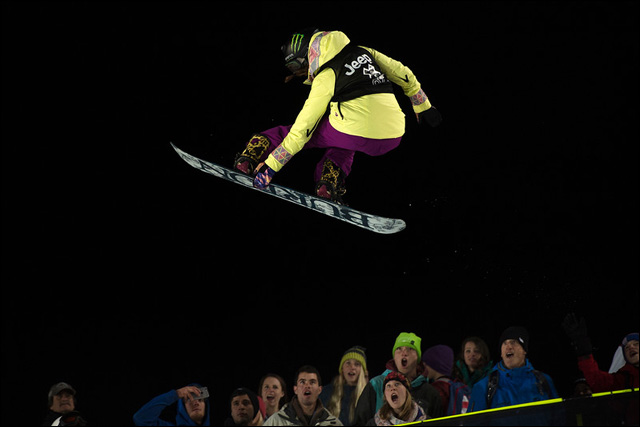 They're calling her the future of snowboarding. Well, the future is now.
More here:
Chloe Kim becomes youngest to win X Games gold, unseats Kelly Clark