New England Brewing Co sells an IPA called Gandhi-Bot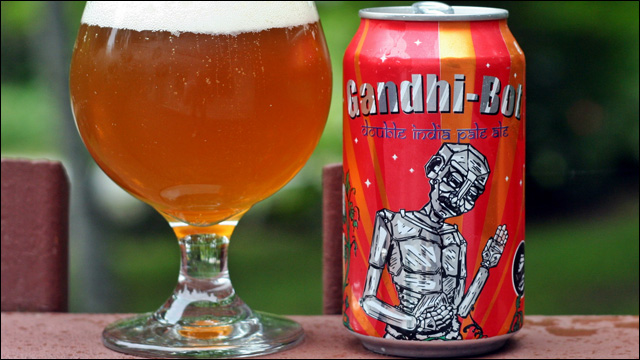 A Connecticut brewery has apologized for using Mahatma Gandhi's name and likeness on one of its beers.
New England Brewing Co, based in Woodbridge, brews and sells an India pale ale it calls Gandhi-Bot. The can design features a cartoon image depicting a robot version of the late Indian leader, and is described as "fully vegetarian" and "an ideal aid for self-purification and the seeking of truth of love."
"We apologize to any Indian people that find our Gandhi-Bot label offensive. Our intent is not to offend anyone but rather pay homage and celebrate a man who we respect greatly," the company wrote over the weekend on its
Facebook page
.
I guess nobody told them that Gandhi was publicly opposed to the consumption of alcohol.
More here:
Connecticut brewery apologizes for using Gandhi on beer can