Billy, diagnosed with a rare kidney disorder, is asking for donations to support his family.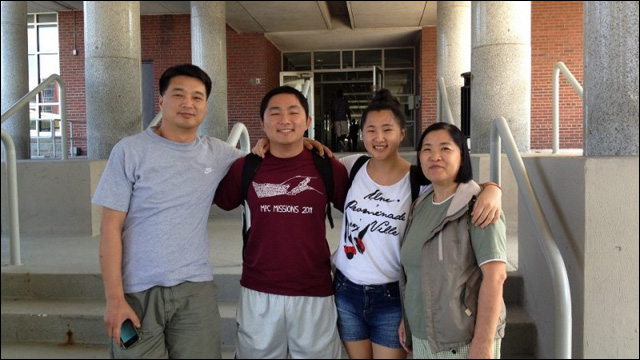 Spreading the word about a guy who could use your support... Billy was recently diagnosed with FSGS, a rare kidney disorder that has led to stage five kidney disease and end stage renal failure. This means that unless he receives a kidney from a matching donor in the next eight months, his body will shut down. They're looking for possible kidney donors, but Billy is actually
asking for donations
to support his family.
I don't know him -- this info passed along to me from a reader -- but Billy sounds like the kind of guy who has sacrificed a lot for his family and his community. His friends have set up a
Gofundme acount
to help him and his family during this time of need. Here's some more information about his situation:
Billy is the oldest son in a family of four that arrived from Korea when he was in 3rd grade. He is an amazing young man -- responsible, bright and good natured and manages to remain polite and positive despite the weight of the burden on his shoulders. Billy's parents speak only Korean and due to a work accident last year involving his father, Billy has become the secondary breadwinner in his household. He is his parents' translator, his little sister's guardian and takes care of bills, insurance and scheduling healthcare visits all while enrolled as a neuroscience major at Syracuse University. With his diagnosis, Billy must spend most of his time resting and can no longer be the rock that he has always been for his family. He is asking for food, emotional support and funds so that his family can make it through this difficult time and so, if necessary, they can carry on without him.

Like I said, I don't know the guy. But Billy and his family are in need of some kindness, and your assistance could go a long way. For further information on how you can help, and to make a donation, go
here
.