"#SaveOurBalls ..and our Restaurant!"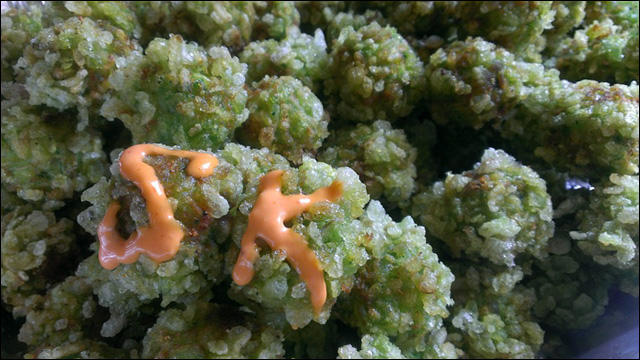 If you're in Los Angeles, and you've had the pleasure of sampling the food by our friends at
Starry Kitchen
, you know that it's damn good. The restaurant, which first started as a totally illegal bootleg pop-up inside a North Hollywood apartment, went legit a couple of years ago, and after cookin' up lots of balls -- their famous crispy tofu balls -- they're taking things to the next level. And they're turning to
Kickstarter
for help.
Watch this silly and entertaining video for more information:
FOOD PHOTOS: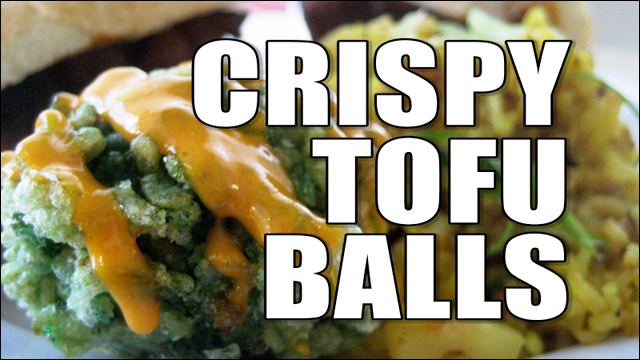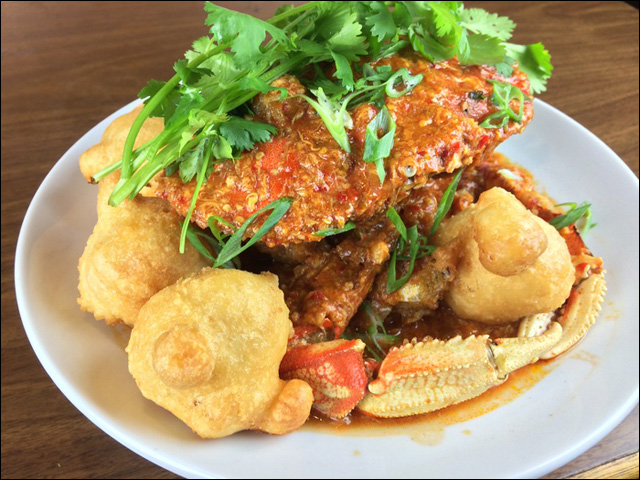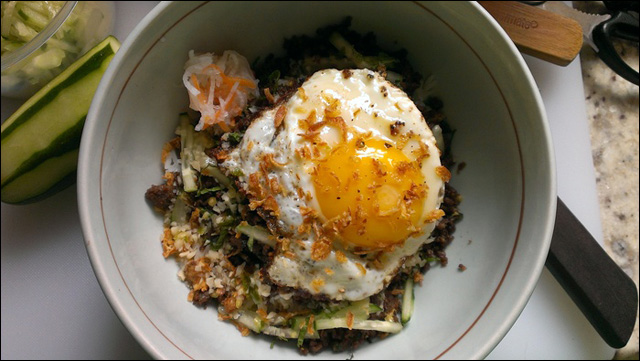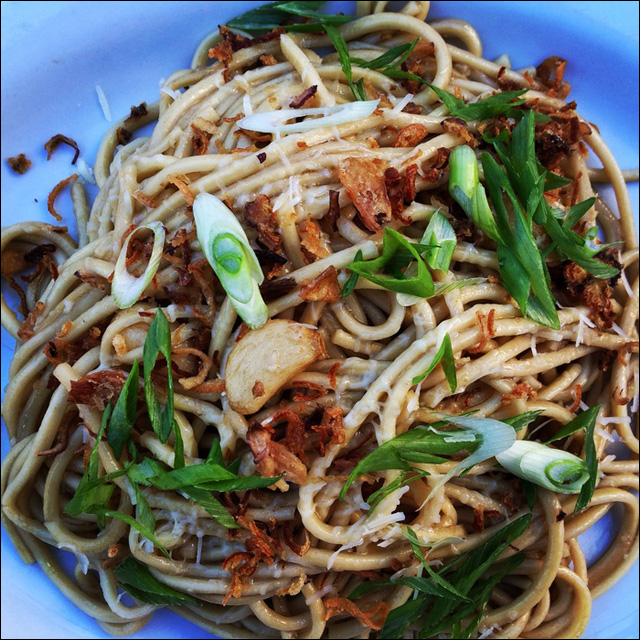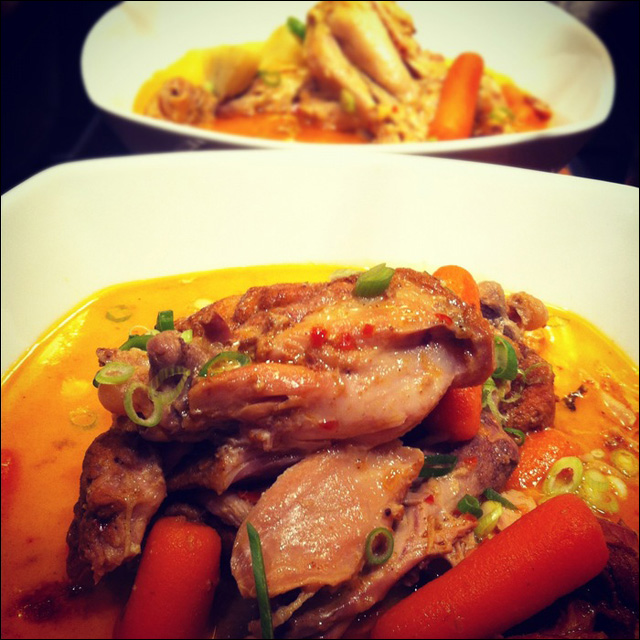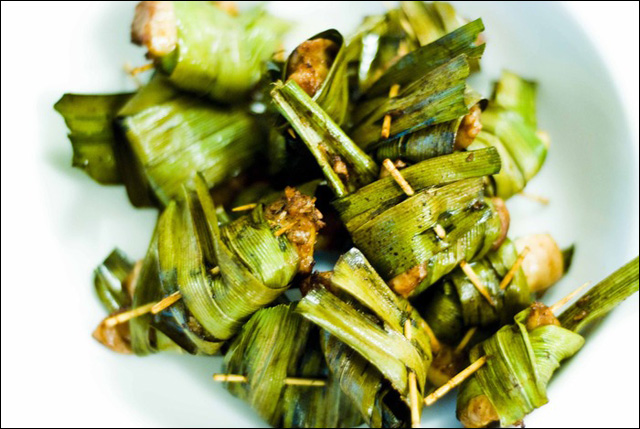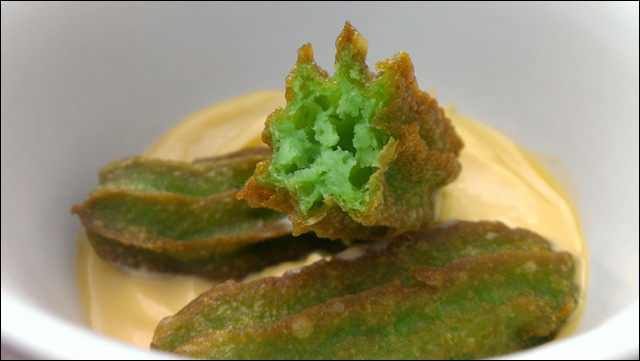 From its humble beginnings to downtown digs, they've served up delicious grub and made some big mistakes along the way. Nguyen will be the first to admit there were times they had no idea what they were doing. Now, they're on a mission to raise money for a legit brick-and-mortar restaurant location and do it right.


After 5.5 years, those personal mistakes eventually led to having to sell our space, becoming a pop-up, moving two more times, fending for ourselves to keeping our employees and customers with us, finally landing in Chinatown as part of this amazing revitalization that's happening as we speak AND keeping Starry Kitchen ALIVE!

What success we HAVE had has all come from us NOT playing by the rules. Whenever we play by "the rules" we've always failed, but every time we break them and make our own rules: us, our staff and ultimately our customers ALL win. Not everyone will understand that, and that's OK because we're happy to help lead EVERYONE to greener and tastier (Asian) pastures on this journey for all that support us and not alike.

So it's time to get back to having a REAL brick-and-mortar again, BUT do it right, go BIG and have a place that truly feels like STARRY KITCHEN the moment you walk in... or GO HOME. No half-assing it. We don't like it, customers don't like it, the staff doesn't like it.. no one likes it, so we're not going to do it UNLESS we can do it right.

We want to stay in Chinatown and continue to be part of the community of #theNewKidsofChinatown, apply all the success we've been lucky to experience and MOST importantly the lessons of failure as well as we forge on to be crazier and tastier than we can ever imagine possible.

Go big or go home, indeed. The goal is to raise $500,000 via Kickstarter to go towards construction, design, repairs, equipment, licenses and all of the other costs that go towards opening a restaurants. They're offering some delicious perks, including food, recipes and a dude in a banana suit. Whaaaat?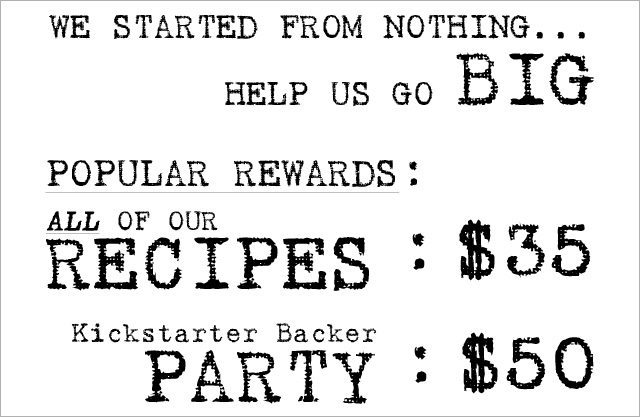 It's a pretty steep goal, and time is running out, but they're not going down without a fight! For more information about Starry Kitchen, and to make a donation to their campaign, head over to Kickstarter.