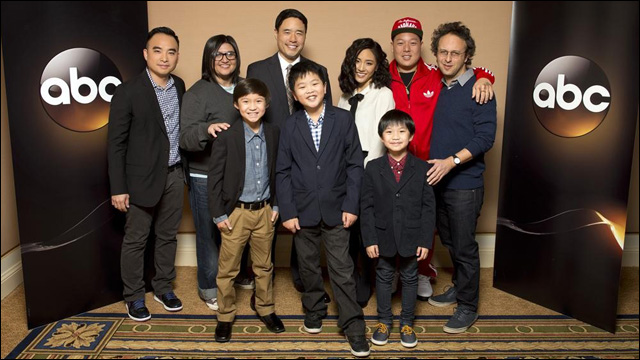 ABC's 'Fresh off the Boat' panel gets rather awkward
: Folks who attended the TCA's
Fresh Off The Boat
panel last week witnessed a couple of awkward and uncomfortable exchanges -- including one rather ignorant question about chopsticks. But perhaps these are the awkward and uncomfortable conversations that need to happen around this show.
* * *
Network TV Ate My Life: Eddie Huang on Watching His Memoir Become a Sitcom
: Eddie Huang speaks frankly about the production of
Fresh Off the Boat
, his discomfort in seeing the interpretation of his life for a sitcom, and what it ultimately meant for him to get an Asian American family on television.
* * *
'Fresh Off the Boat' stars and producers on race, conflict and specific yet universal comedy
: While
Fresh Off the Boat
may be a comedy, not everything was hunky-dory behind the scenes.
* * *
'Fresh Off the Boat' Producers: "We Tackle the Word 'Chink' in the Pilot"
: The pilot episode of
Fresh Off the Boat
tackles that racist slur many Asian Americans have encountered at least once.
* * *
'Fresh Off The Boat' Repackages The Asian-American Story For TV
: "It takes a lot of chutzpah to launch a network comedy with a pilot addressing the word 'chink,' yet it works because it's the safest bet the studio could have made."
* * *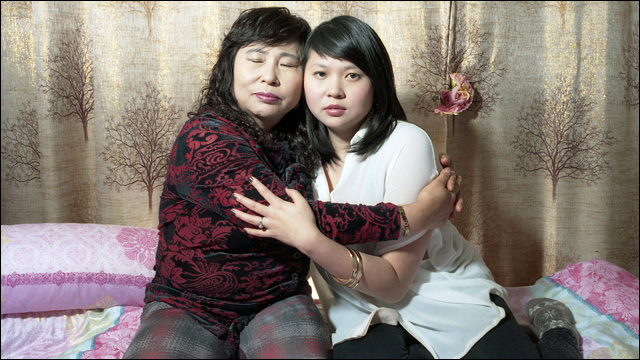 Why a Generation of Adoptees Is Returning to South Korea
: Over the past six decades, at least 200,000 Korean children have been adopted into families in more than fifteen countries, with a vast majority living in the United States -- the largest adoption exodus from one country in history. The
New York Times
examines the impact of this exodus on a generation of Korean American adoptees.
* * *
The Asian in 'Caucasian'
: Nicky Sa-eun Schildkraut reflects on uncomfortable conversations about "white people" as a transnational adoptee at the Christmas table.
* * *
Margaret Cho's Golden Globes Skit Was Minstrelsy, Not Comedy
: Kai Ma writes about Margaret Cho's skit at the Golden Globes, in which she dressed up like North Korean official: "The joke didn't belong at a show where Asian Americans are virtually absent."
* * *
Thoughts on #CharlieHebdo and the White Privilege of Free Speech
: "All of us have the right to free speech. Not all of us enjoy the privilege of irresponsible speech."
* * *
Asian Americans Struggle to 'See Themselves' in College Courses
: Asian American college students at Wesleyan commit to building ethnic studies courses that reflect their experiences.
* * *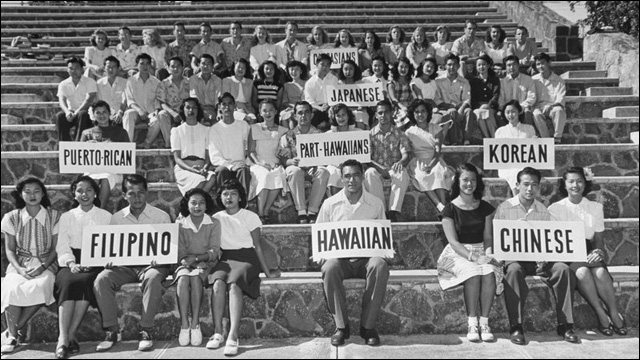 Hawaii As 'Racial Paradise'? Bid For Obama Library Invokes A Complex Past
: Ellen Wu argues that praising Hawaii as a "racial paradise" erases its complex history.
* * *
Don't pardon Mark Wahlberg
: Mark Wahlberg's attempt to erase an anti-Asian hate crime from his record has only brought more attention to the fact that he committed the crime in the first place.
* * *
Mark Wahlberg, Penance and Pardons
: "In his application he argued that getting a pardon could be an inspiration to people trying to turn their lives around and hoping for forgiveness. But to the less advantaged of them, it would be the opposite: a confirmation that being white, rich and famous earns you special treatment." Another take on Mark Wahlberg's bid for a pardon.
* * *
What Ruth Bader Ginsburg Taught Me About Being a Stay-at-Home Dad
: Ryan Park, a former clerk for Ruth Bader Ginsburt, writes about putting his former boss's ideals into practice as a stay-at-home dad.
* * *
The State of Ramen: Dave Chang
: David Chang on the internet, the ubiquitousness of ramen, and the beginnings of one of Momofuku's most popular dishes.
* * *
Let's Talk About When Mindy Met Neepa
: Recently,
The Mindy Project
featured an encounter between Mindy and Neepa, an Indian immigrant. The Aerogram assembled a roundtable to explore this problematic episode.
* * *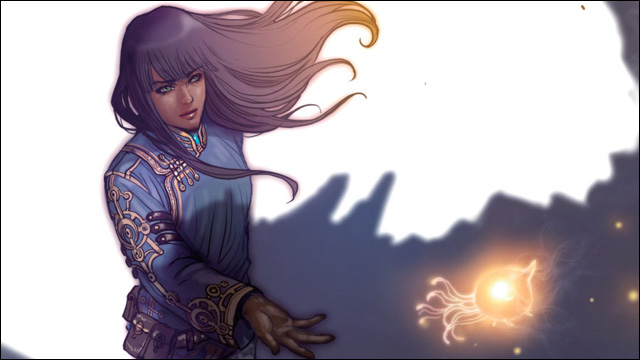 The Art of Monstress
: Writer Marjorie Liu previews her upcoming comic book series with artist Sana Takeda,
Monstress
, a dark fantastic adventure set in an alternate 1900s Asia.
* * *
Zen and the Art of Yumi Sakugawa
: Interview with comic artist Yumi Sakugawa, author of "I Think I Am In Friend Love With You" and "Your Illustrated Guide To Becoming One With The Universe."
* * *
Q & A: Adrian Tomine's Comics
: Adrian Tomine, the artist behind several
New Yorker
covers and the long-running comic book series
Optic Nerve
, talks about how the series has evolved over the years, the new respectability of graphic novels, and the connection between making comics and drawing covers.
* * *
Yuta Watanabe, Japan's 'Chosen One,' hopes his path to GW leads to NBA
: Yuta Watanabe, a freshman basketball player at George Washington University, hopes to build his skills to make it to the NBA.
* * *
First Listen: Red Baraat, 'Gaadi Of Truth'
: One of the greatest, biggest, most enjoyable brass bands has just made its best studio recording. NPR's got a preview of Red Baraat's new album
Gaadi of Truth
.
* * *
Get to Know Dis/orient/ed Comedy's Jenny Yang
: An interview with our friend Jenny Yang, founder of Dis/oriented/ed comedy, a standup tour that features an all-Asian American, predominantly female cast.