How to eat pork, drink booze and be a 'good' Muslim
: My pals Taz Ahmed and Zahra Noorbakhsh recently launched a fun, informative and timely podcast entitled
"Good Muslim/Bad Muslim."
* * *
Is "Fresh off the Boat" a network sitcom or the rawest, realest TV show about Asian Americans ever? Yes
: From Eddie Huang's conflicted feelings about the show, journalists asking about authenticity and chopsticks, and nervously excited Asian Americans, Jeff Yang writes about all the buzz leading up to the series premiere of
Fresh Off the Boat
.
* * *
The State of the Union and the Invisibility of Pacific Islanders
: A new demographic report released by EPIC (Empowering Pacific Islander Communities) and Asian Americans Advancing Justice, highlights the need to disaggregate data on Native Hawaiians and Pacific Islanders from the broader "AAPI" umbrella.
* * *
Sikh Captain America: The Man Behind the Shield
: In 2013, cartoonist Vishavjit Singh put on a Captain America costume for the first time and walked the streets of New York City. The short documentary
Red, White, and Beard
is about the man behind Sikh Captain America.
* * *
Kindred
: Jenna Ushkowitz and Sam Futerman recently launched a blog in support of their non-profit organization Kindred, which provides support and services for adoptees and their families.
* * *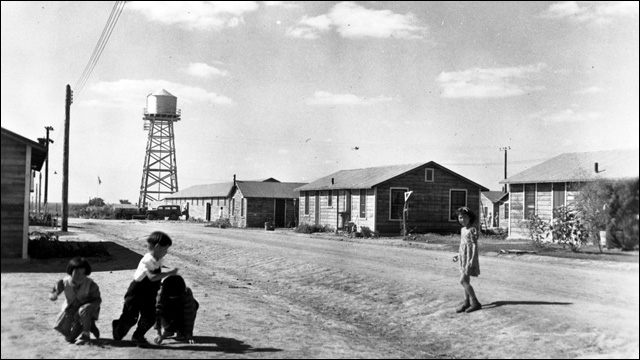 'Train to Crystal City' Tells A Secret Story Of WWII Internments
: Jan Jarboe Russell's
The Train to Crystal City
reveals FDR's secret prisoner exchange program, in which the U.S. detained and traded Japanese, German, and Italian Americans for prisoners of war abroad.
* * *
How L.A. Became A Powerhouse for Chinese Food
: Clarissa Wei is a part of the network of food writers and bloggers who help legendary
L.A. Times
critic Jonathan Gold uncover the city's most under-the-radar restaurants. Here, she unlocks the reasons behind SoCal's Chinese food dominance—and why Flushing and other Chinese enclaves won't be catching up anytime soon.
* * *
Why Cal State Long Beach officials are lobbying support for Cambodian students
: According to the U.S. Census Bureau, 13 percent of Cambodian Americans in Los Angeles County have a bachelor's degree or higher. CSULB and Cambodian American students are interested in changing that.
* * *
Plan seeks diversity at SoCal theater companies - but some question it
: A group of LA theater leaders have devised a plan to diversify Southern California theater companies, calling for 51% of those employed by companies to be people of color, women, or those younger than 35.
* * *
Roy Choi Reveals Next LocoL Will Open in Watts
: Chef Roy Choi has announced that the first Los Angeles location for LocoL, his new fast food concept, will be located in Watts and is set to open later this year.
* * *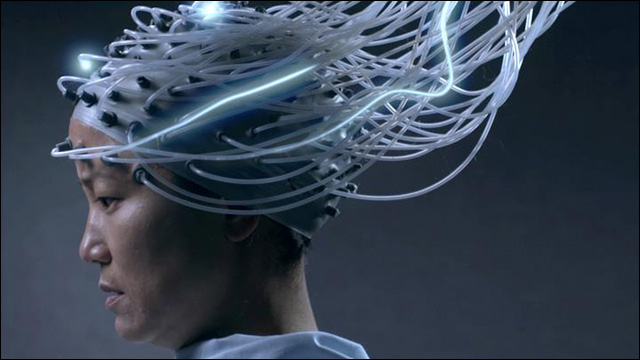 Sundance 2015 Preview: A Banner Year for Asian American filmmakers?
: The folks from YOMYOMF are in Park City, Utah attending this year's Sundance Film Festival. Here's a list of some Asian American and Pacific Islander indie filmmakers whose work will be this week at the festival.
* * *
Ken Jeong of 'Community' comes to Sundance with drama 'Advantageous'
: Ken Jeong produced and acts in his first dramatic role in Jennifer Phang's indie sci-fi feature
Advantageous
, which makes its world premiere this week at the Sundance Film Festival.
* * *
The Secret Behind Mindy Kaling's Success Is Incredible
: Mindy Kaling dropped some knowledge over the weekend at the Sundance Film Festival's Power of Story: Serious Ladies panel.
* * *
From YouTube to Victorious: Bing Chen Is a New-Media Mogul
: Last year, 'Forbes' named him one of its "30 Under 30 Who Are Changing the World." At the time, he had a high-level position focused on creator development at YouTube. Now 28-year-old entrepreneur Bing Chen is starting fresh with his mobile media company, Victorious.
* * *
Watch Chinese Viral Sensation "Mini Bruce Lee"
: A video of a Chinese toddler, dressed in the iconic yellow
Game of Death
jumpsuit and busting out some serious moves like Bruce, has gone viral.