Tuesday, May 12, 2015 in Washington DC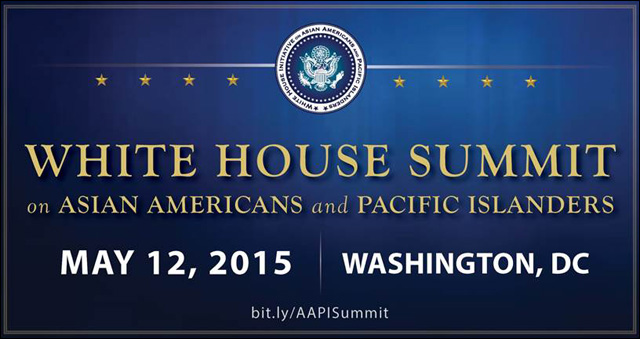 What are you doing on May 12? Save the date. The White House Initiative on Asian Americans and Pacific Islanders invites you the
White House Summit on Asian Americans and Pacific Islanders
in Washington DC. The Summit will feature panels, workshops, and armchair dialogues with senior Administration officials, AAPI celebrities, and well-known community leaders, plus performances by distinguished AAPI artists.
The Summit is part of a series of events happening May 11-15 during AAPI Heritage Month in Washington, and provides a unique forum to actively engage with hundreds of AAPI leaders from across the nation. Previous AAPI Heritage Month speakers have included President Obama at the 2013 White House Celebration and Vice President Biden at the 2014 Opening Ceremony.
Programming details are still coming together, but more information on the Summit will be available in the coming months. In the meantime, visit the
Summit website
or
subscribe
to the weekly White House AAPI email newsletter. For further questions, email whitehouseaapi@ed.gov.