Another anime classic gets the Hollywood whitewash treatment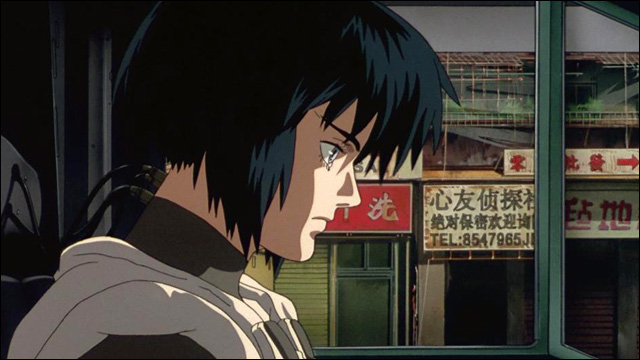 What? Oh hell no. Previously
rumored
, now a done deal. Scarlett Johansson has officially signed on to star as cyborg cop Major Motoko Kusanagi in the live-action Hollywood adaptation of
Ghost in the Shell
.
Scarlett Johansson Signs On to Star in DreamWorks' 'Ghost in the Shell'
According to
Variety
, Johansson is set to star in DreamWorks' remake of the seminal Japanese animated sci-fi action classic. It was previously reported back in the fall that Johansson was offered the lead, but was still undecided about taking the role. Sources now say she's in.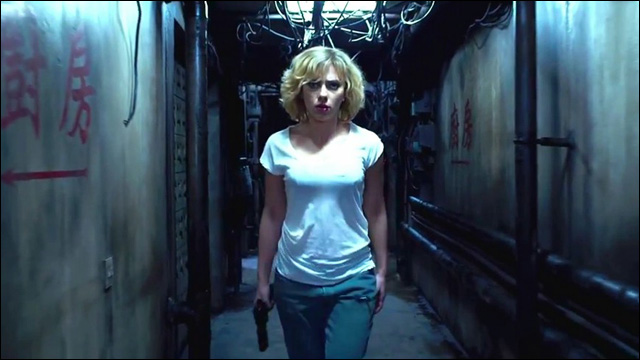 As you already know, I'm not crazy about this casting. But with an A-list actress like Scarlett Johansson starring, this looks more and more like it's definitely going to happen. Fans, brace yourselves.
DreamWorks principal Steven Spielberg is a huge fan of the original and has long wanted to get this film off the ground. A commitment from a star like Johansson should help in getting the pic greenlit for production.

Besides Angelina Jolie and Jennifer Lawrence, Johansson is becoming one of the few actresses in town with the clout to get a project greenlit on her name alone.

"Lucy" made $394 million worldwide and Johansson can be seen next in "Avengers: Age of Ultron," bowing in May. Johansson has also done a nice job of balancing action-heavy tentpoles with serious dramas and comedies.

Based on the manga by Masamune Shirow, Ghost in the Shell follows a Japanese public security agency's hunt for a mysterious hacker. Produced by Avi Arad, Steven Paul and Mark Sourian, with a script by William Wheeler, the remake will be directed by
Snow White and the Huntsman
director Rupert Sanders.
Will the movie be set in future Japan? Probably not. Will Scarlett Johnasson's super-cyborg cop character be named "Motoko Kusanagi"? I doubt it. I'm sure they'll find a way to conveniently scrub out these elements.
So yeah, they're whitewashing
Ghost in the Shell
. This was inevitable, and nothing really new. Hollywood continues to hammer away at iconic Asian properties and westernizes the hell out of them, routinely swapping out Asian faces with white ones. That's just the business of Hollywood, usually with lackluster results. If you're going to do it, you could at least try to do it well.
Do I want to see a live-action
Ghost in the Shell
? I certainly wouldn't mind. But am I the only who thinks if you un-Japan-ify the world of
Ghost in the Shell
, it loses a little bit of its soul?