Fun short documentary follows the adventures of cartoonist Vishavjit Singh.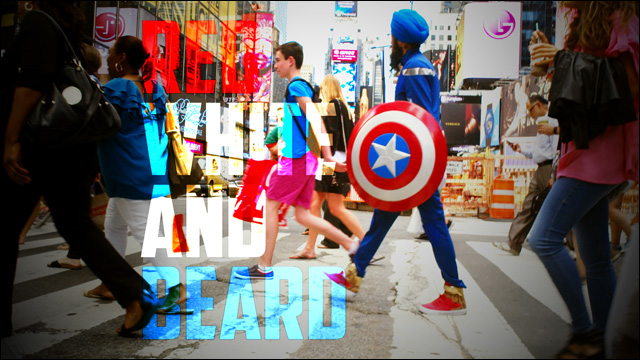 Beware, evildoers! A star-spangled superhero walks the streets of New York City, wielding a shield of truth and justice. I'm talking cartoonist Vishavjit Singh, also known by his heroic alter ego
Sikh Captain America
.
He's the subject of a great new short documentary
Red, White, and Beard
, which follows Vishavjit and captures people's reactions as he roams around the city dressed as the classic American icon, turban and all.
Watch it here:
I love this guy. He is the hero we need for these troubled times.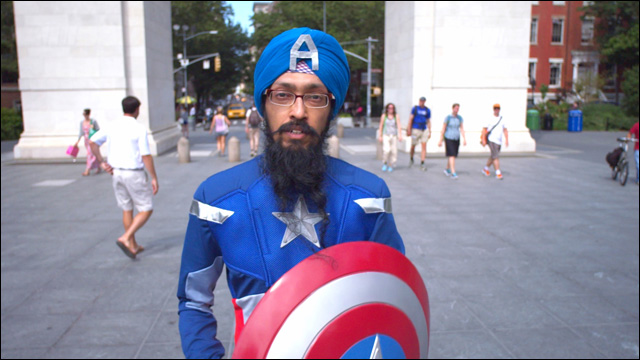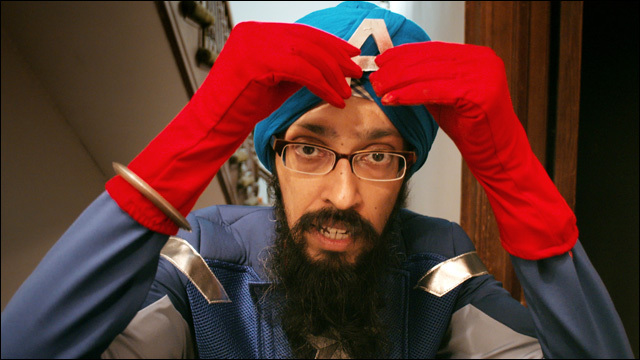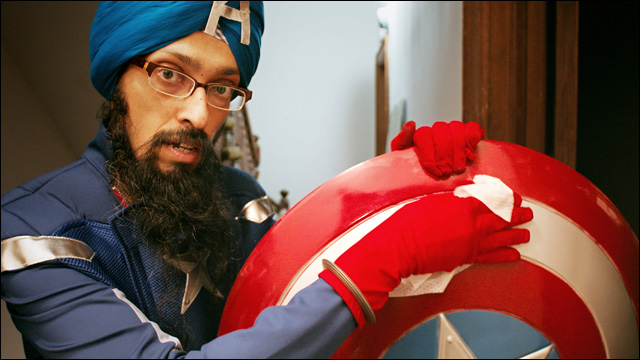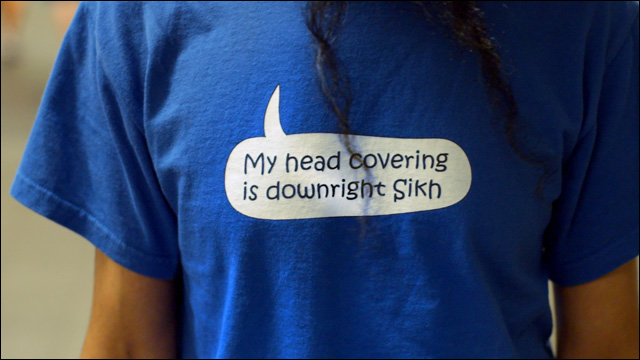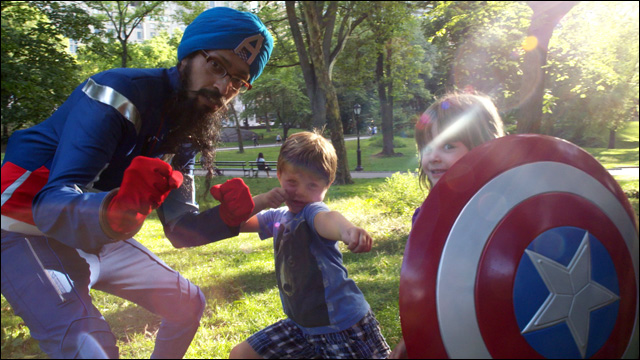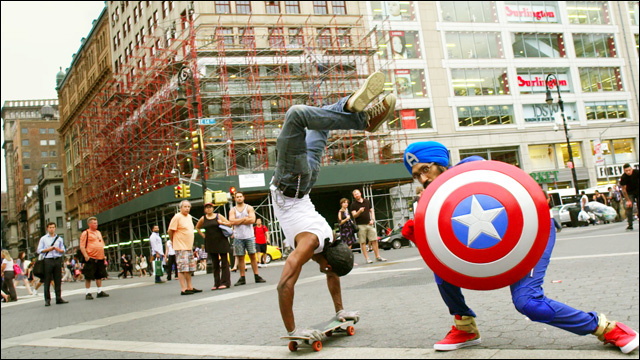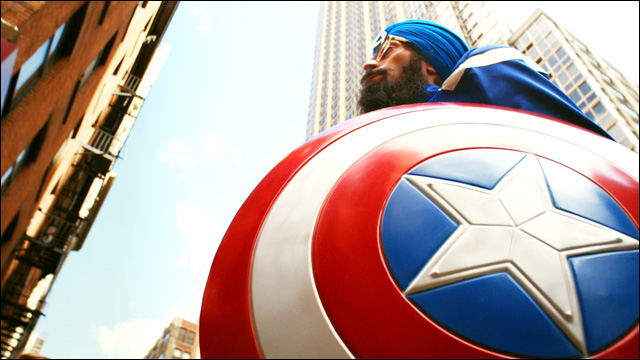 For more information, visit the film's website. To see Vishavjit's cartoons, check out Sikhtoons.