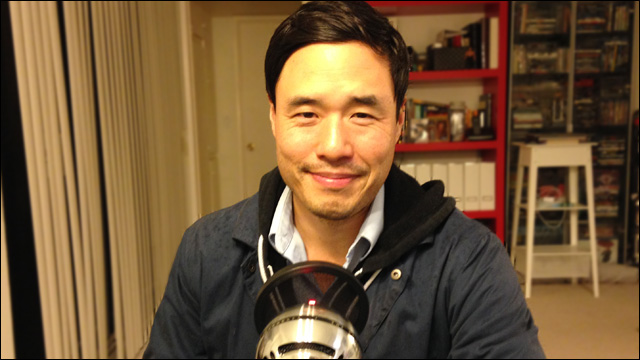 Hello, podcast listeners! We are back with another edition of the
Sound and Fury
podcast, in which I sit down with cool people and have an angry chat. Episode 18 features actor Randall Park, our good friend who you may recognize from a bunch of movie and TV projects over the years, including
Veep
,
Supah Ninjas
and
The Interview
. Next, he stars in the new sitcom
Fresh Off The Boat
, which premieres February 4 on ABC.
Thank you to all the regular listeners who have downloaded and subscribed to the podcast thus far. I love making this show, and I'm just happy that people are enjoying them. To catch up on previous episodes, check out the
archive
. To stay up-to-date with future episodes as soon as they drop, be sure to
subscribe
. You can also find Sound and Fury on services like
iTunes
and
Stitcher
, where you can rate and review the show.
All right! So here's my conversation with Randall Park:
SOUND AND FURY
Episode 18: Randall Park

In episode eighteen, I talk to actor Randall Park about the complications of playing a North Korean dictator, the pressures of starring in the only Asian American family sitcom on network television, and that time he cast his baby daughter as a crime-fighting cop.

download | subscribe | iTunes | Stitcher

Some notes about this episode:


Big thanks to Randall for taking the time to hang out. Special thanks to
Sabzi
for providing the music in this episode. And as always, huge thanks to all of you for listening. If you like the show, please share it and tell your friends. To stay on top of future episodes and updates, be sure to
subscribe
. Stay Angry.