Watch Norbert Caoili's reaction to Seattle's dramatic come-from-behind championship victory.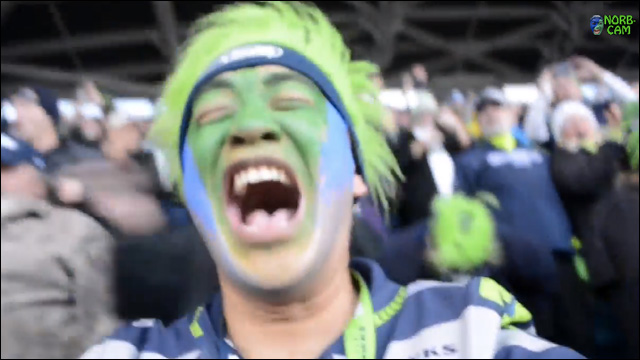 If you were watching Sunday's dramatic NFC Championship game, you witnessed the Seattle Seahawks' dramatic, come-from-behind overtime win over the Green Bay Packers. It was a crazy, emotional game, and one Seahawks fan caught all the drama on
video
. Not the drama on the field -- the drama on his face.
Seattle superfan Norbert Caoili kept a camera rolling on his blue-and-green painted face the entire time to capture his reactions to the game's dramatic turns. There's no way he could have known how it would all unfold in the last minute, but his ecstatic response is something any faithful sports fan can understand.
Just watch:
The Seahawks fill face off against the New England Patriots in Super Bowl XLIX on February 1.
No doubt, Norbert will be watching. I hope he records himself again.