Mei Lin and Greg Gourdet cooked their ass off in the finale of Bravo's culinary competition.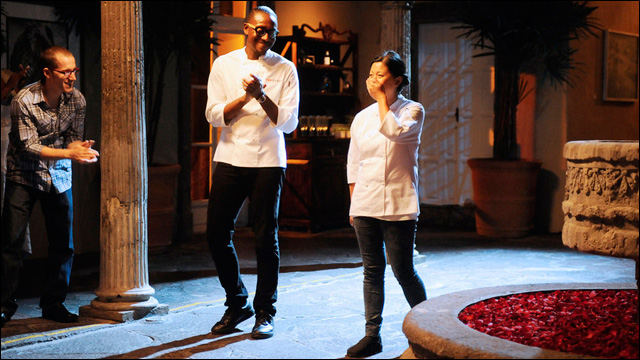 Longtime readers know that I'm a huge fan of
Top Chef
. Last night, the latest season of Bravo's hit cooking competition came to close with a heated showdown in Mexico between two serious kitchen contenders, finalists Mei Lin and Greg Gourdet. The two chefs were the season's early frontrunners, and as they whittled away the field, it became clear that this was going to be one hell of a finale. Who walked away on top?
Come on. You know what's up. MEI IS TOP CHEF.
It was close. Gregory was clearly the guy to beat. But Mei, who I've been rooting for since episode one, cooked her ass off and edged out Gregory by preparing The Best Four Course Meal of Her Life. She's a total badass.
Here's the
moment
when she took home the coveted title of Top Chef (and got a phone call from her mentor and former winner Michael Voltaggio):
Here's more from Mei after her emotional win:




Speaking of emotional, Mei sort of earned reputation over the course of the season for not being particularly emotional, which actually made me love her even more.




I also rather enjoyed Mei's awesome Asian sisterhood through the season with fellow contestant Melissa King.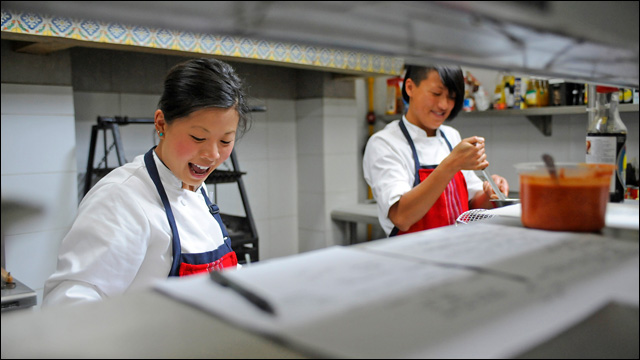 Mei's kickass finale meal consisted of: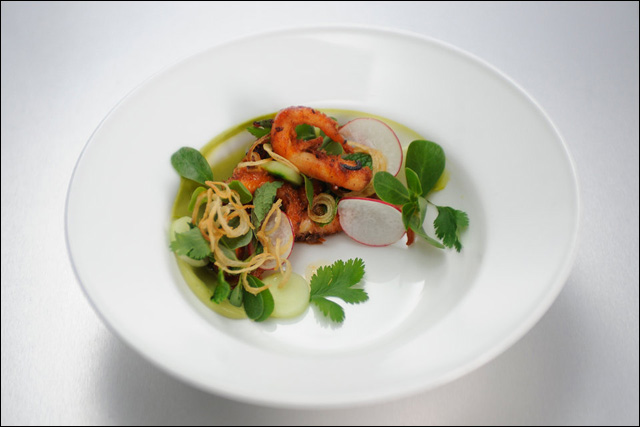 First Course Dish: Octopus With Fish Sauce Vinaigrette, Avocado-Coconut Purée and Herbs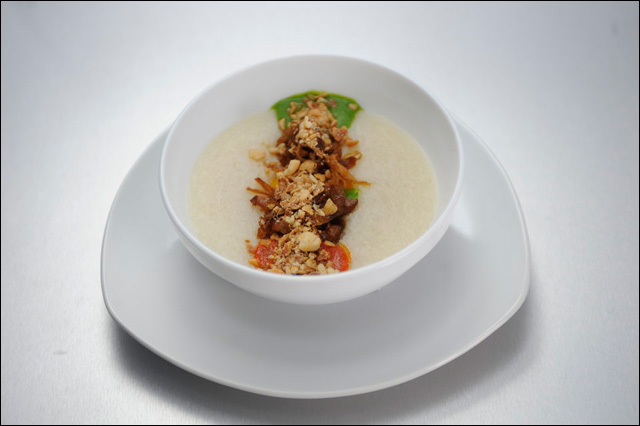 Second Course Dish: Congee With Carnitas, Scallion Purée, Hot Sauce, Peanuts and Egg Yolk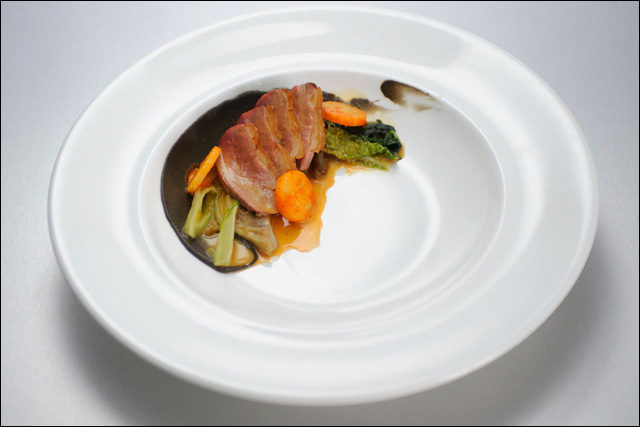 Third Course Dish: Duck With Braised Lettuce, Kimchi Jicama and Huitlacoche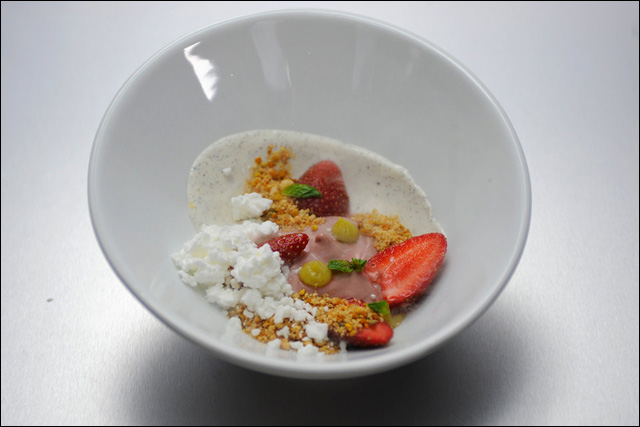 Fourth Course Dish: Strawberry Lime Curd With Toasted Yogurt, Milk Crumble and Yogurt-Lime Ice

Here's Mei's recipe for that last course, which judge Tom Colicchio called the best dessert in Top Chef history.

Congratulations, Mei! I hope to eat your food some day.

More here: Top Chef victor talks winning over Tom Colicchio (and why dessert is a must)