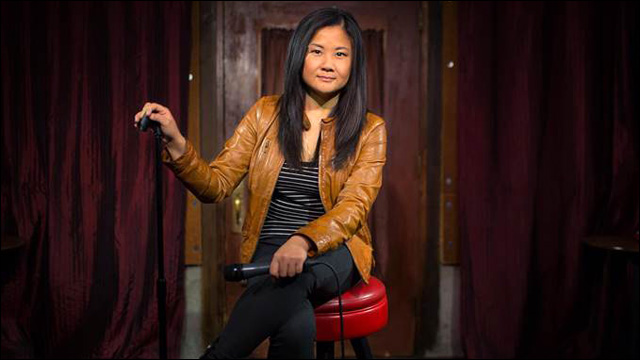 Off Color: What's A 'Good Asian' Like Jenny Yang Doing on Stage?
: NBC's 'Off Color' series, which explores the intersection of race and comedy in Asian America, features our friend Jenny Yang, who left her upwardly mobile career as "a proper yuppie" to pursue standup comedy full-time.
* * *
What I Learned Trying to Write a Muslim-American Cop Show for HBO
: Writer Wajahat Ali and Dave Eggers wanted to create a cop show about a three-dimensional, fully human character with an interesting job who just happened to be Muslim. Was television ready?
* * *
To the Mother of the Boy Who Bullied My Daughter
: "I wonder if you know my truth? I wonder if you ever ponder my side, my daughter's side. I wonder if you know that I had contacted teachers, counselors, principles for six months before my eight-year-old daughter stood up in the middle of that class and told her peers she would no longer take it. Six months, before my daughter stopped playing the victim role handed her."
* * *
With no trademark, Sriracha name is showing up everywhere
: David Tran, who operates his family-owned Huy Fong Foods out of a 650,000-square-foot facility in Irwindale, doesn't see his failure to secure a trademark for his Sriracha sauce as a missed opportunity. He says it's free advertising for a company that's never had a marketing budget.
* * *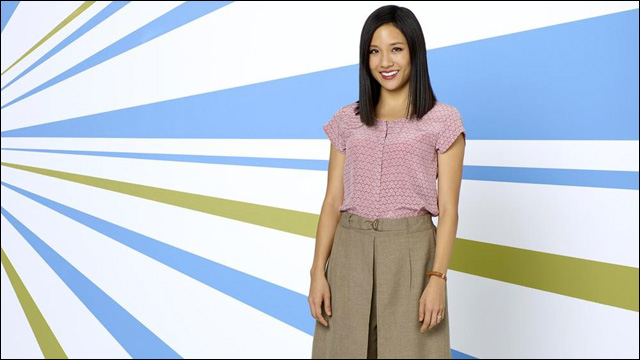 Fresh Off the Boat Star: I Don't Need to Represent Every Asian Mom Ever
: TIME spoke to Constance Wu, who stars as Jessica Huang in the ABC comedy
Fresh Off the Boat
, about accents, avoiding stereotypes and the importance of Asian American visibility on television.
* * *
"Fresh Off The Boat" Made Me Realize My Parents Aren't Crazy
: While Clarissa Wei had a vague sense that other Asian American families had similar experiences, she had no idea just how similar the experiences were... until she watched
Fresh Off The Boat
.
* * *
Fresh Off the Boat: An Asian Mom's POV
:
Hyphen
editor Melissa Hung interviews her immigrant Chinese mom to get her perspective on the much-heralded pilot episode of
Fresh Off the Boat
.
* * *
"'Fresh Off the Boat' uses black culture to talk more candidly about Asian culture
: Danielle Henderson on chef Eddie Huang,
Fresh Off the Boat
, and the fine line between cultural appreciation and appropriation.
* * *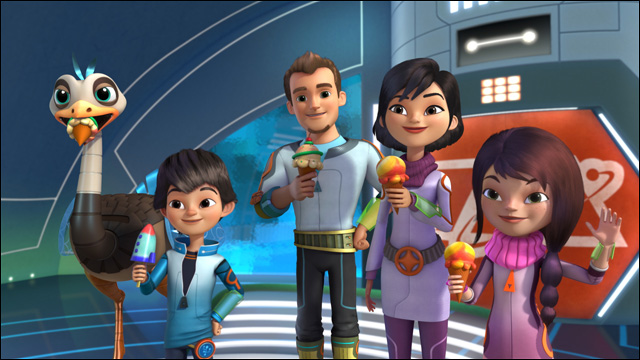 Asian American Boys as the Hero? Props, Disney
: The Huangs aren't the only Asian American family on TV. Meet the Callisto family, stars of the animated Disney Junior series, 'Miles From Tomorrowland.'
* * *
New Movie Spider-Man Should be Peter Park
: Illustrator Alice Meichi Li makes a case for the next Spider-Man to feature a Korean American named Peter Park -- played by
The Walking Dead's
Steven Yeun.
* * *
Exclusive Interview: Taiyo Na
: Here's a cool interview with musician Taiyo Na, the New York-based rapper whose rhymes aim to inspire, educate, and represent.
* * *
From 5-year-old refugee to CEO, Tan Le shares family's story at RootsTech
: RootsTech keynote speaker Tan Le addressed thousands of family history enthusiasts Thursday with a story from her own childhood as a 5-year-old girl fleeing Vietnam on a tugboat with her family.
* * *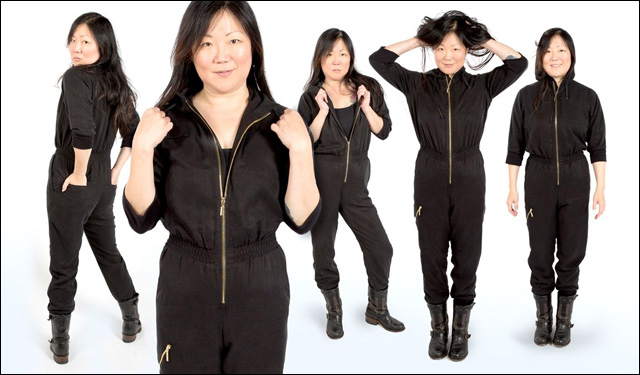 The Olsen Twins, Victoria Beckham, Margaret Cho? (This Is Not a Joke)
: Boundary-pushing comedian/author/actor Margaret Cho adds "jumpsuit designer" to her list of credentials.
* * *
NBA Insider: 3 Years After Linsanity, Jeremy Lin Still in Search of NBA Home
: "For the first time in three years, Lin is dealing with pangs of discomfort and uncertainty -- the sort of feelings he thought he had long ago buried, just up the avenue from here, in that blissful wave known as Linsanity."
* * *
Roy Choi a.k.a. Papi Chulo here, the Kogi BBQ truck guy, now on a mission to revolutionize the fast food industry with Loco'l. What's good /r/food? AMA!
Chef Roy Choi did a Reddit AMA.
* * *
6 Snacks You Can Only Get During Chinese New Year
: Girl Scout cookies aren't the only coveted snack you can only get once a year. Whether you refer to the holiday as Tet, Lunar New Year, or Chinese New Year, this time of year is a foodie's dream come true with lots of specialty snacks that hit the shelves only for a few weeks.